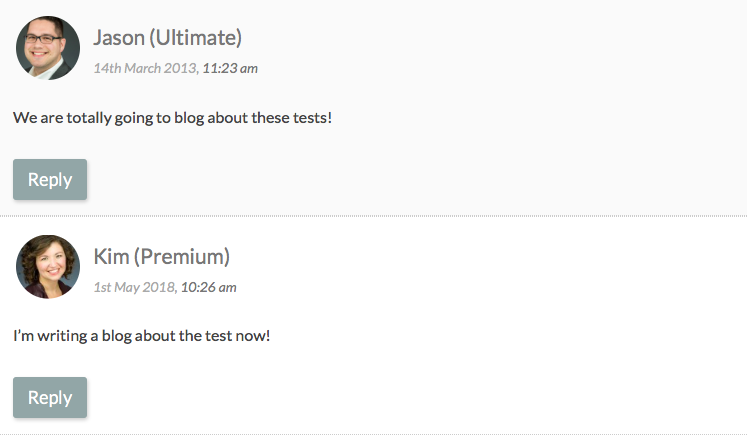 When a member posts a comment on your site, the recipe below will display their Membership Level name following the comment author's name.
This can be useful for many membership sites, specifically sites that have multiple tiers of membership which equate to a member's status, skill-level or denote a relationship to your company.
The author name is also updated in the Comments section of the admin dashboard so you can tell what membership levels users have when approving pending comments. This has been particularly useful for us on our own site to tell which of our blog post commenters are paying members.