Twenty Twenty is the newest theme released with WordPress version 5.3. I tested this new theme with Paid Memberships Pro and believe it is a strong choice for anyone looking to start a membership site on WordPress.
Watch the video below to see the theme working together with PMPro. The article include screenshots of the frontend theme experience as well as a block of custom CSS you can use to make this plugin and theme combo even tighter.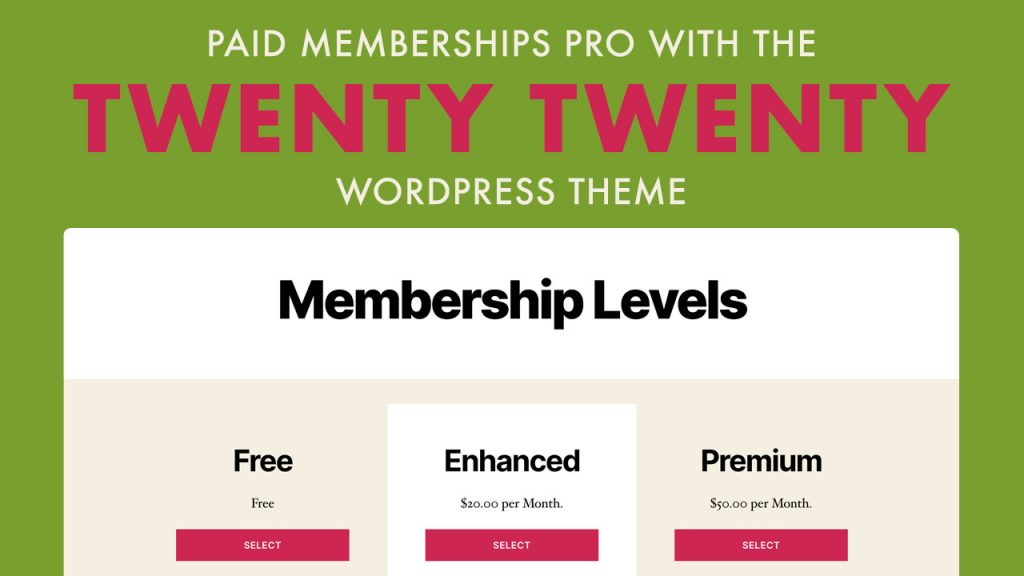 Screenshots of Various Plugin Pages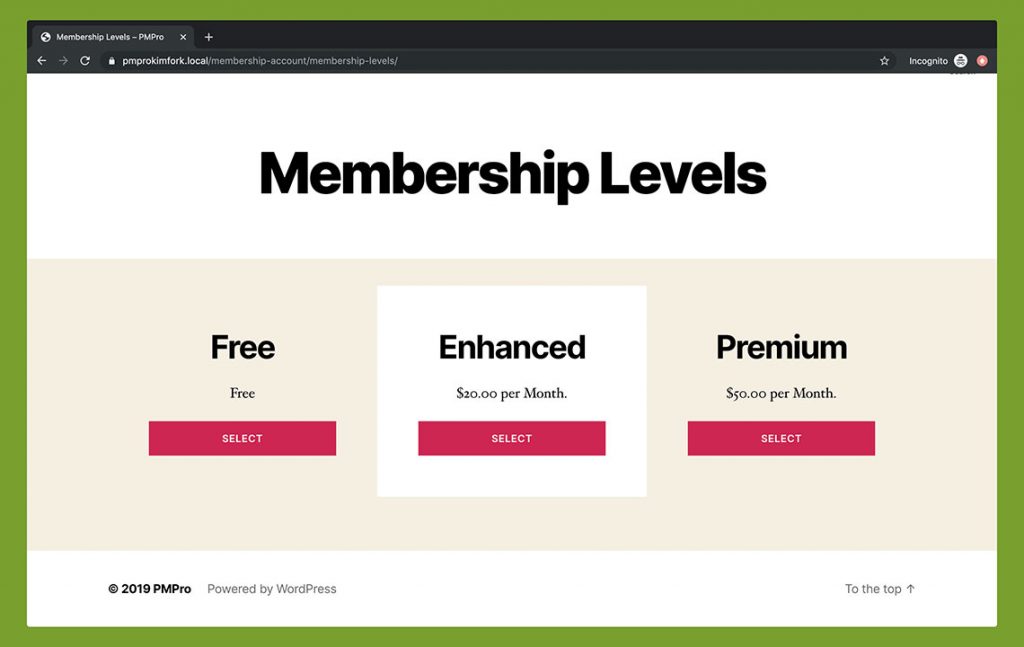 Membership Levels Page using the Advanced Levels Page Shortcode Add On
Membership Levels default Page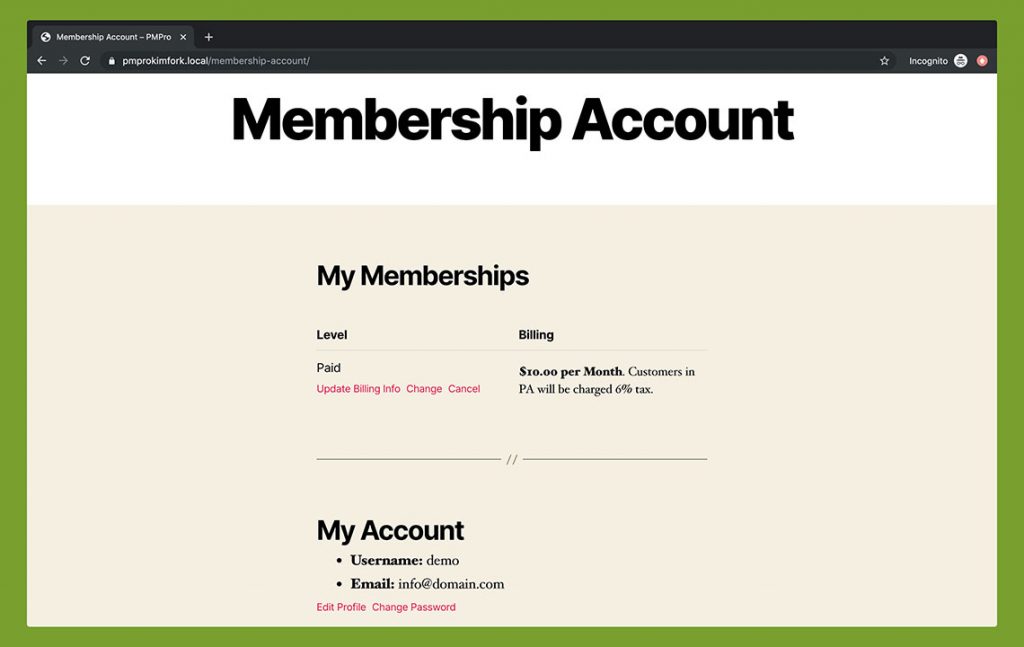 Membership Account Page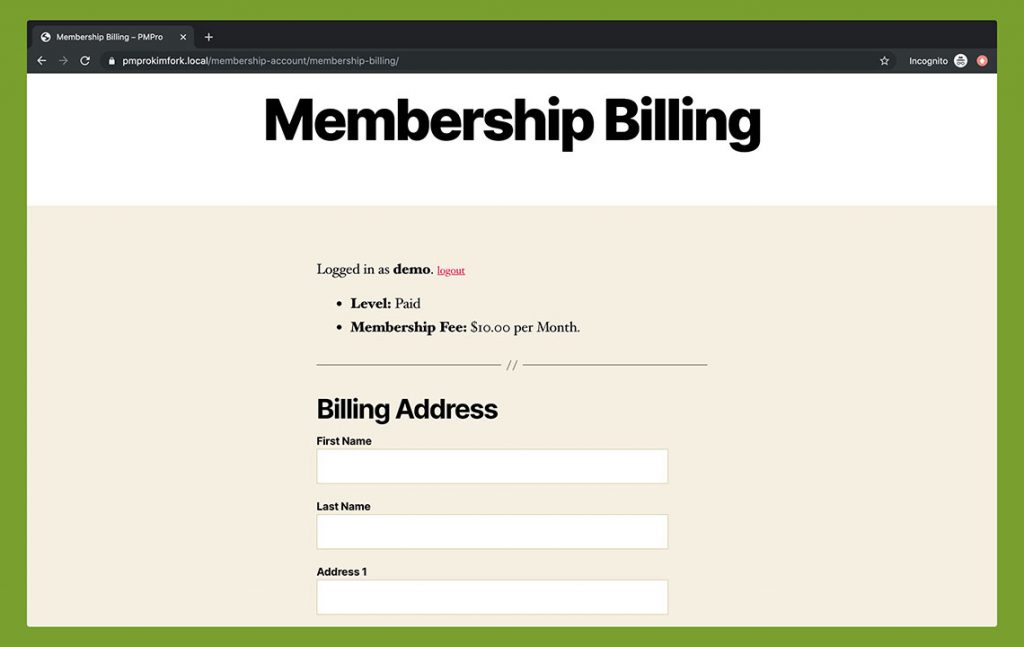 Membership Billing Page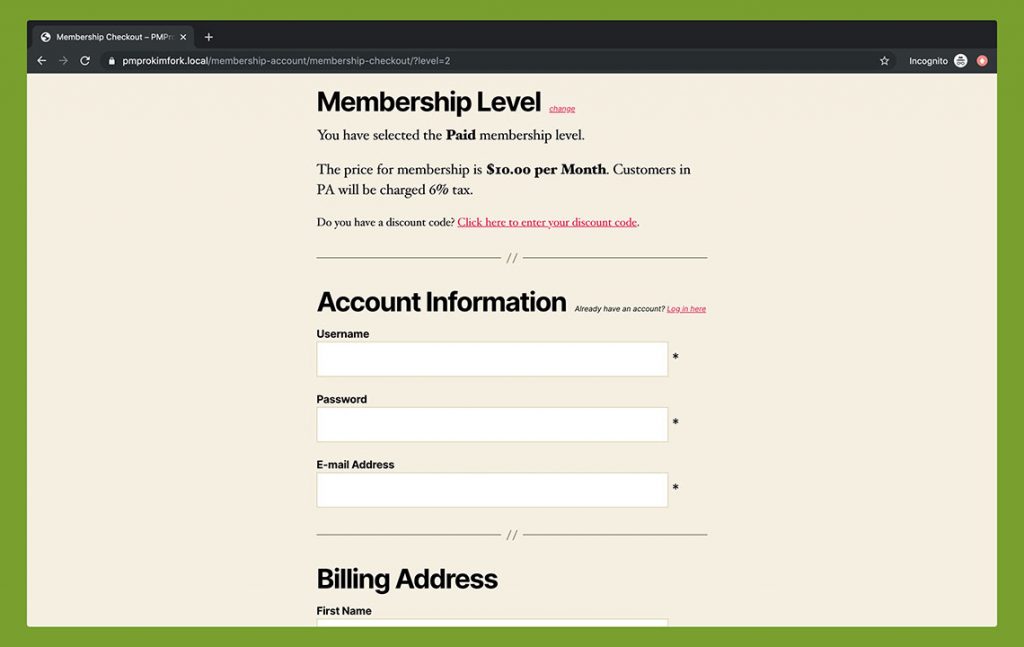 Membership Checkout Page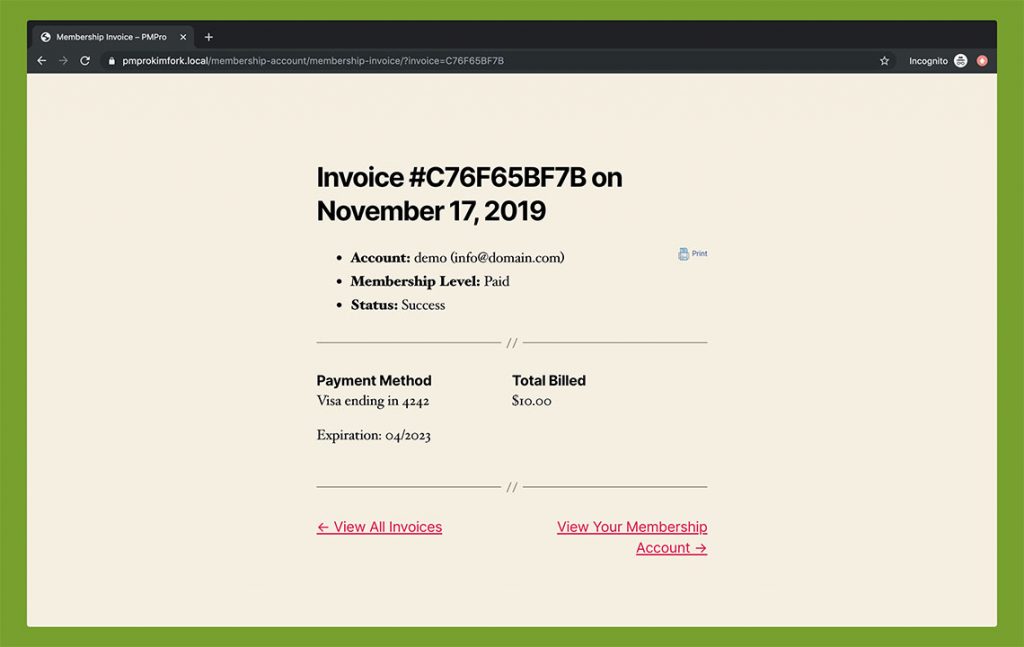 Membership Invoice Page
---
Recommended Custom CSS
We do our best to allow the frontend pages for Paid Memberships Pro to inherit your theme's appearance. Sometimes a few lines of CSS are needed to really tighten up the appearance and make all frontend plugin pages truly reflect your theme designer's goals for content, be it for button appearance, dividers, content width, and more.
This custom CSS can be placed in a stylesheet for PMPro Customizations or pasted directly into the Appearance > Customize > Additional CSS field. You can also include this CSS in your child theme's style.css file if you are using a child theme for Twenty Twenty.
Was this article helpful?