Paid Memberships Pro has expanded the team over the last couple years. In Spring 2019, we announced another addition to the team.
Our mascot: Nugget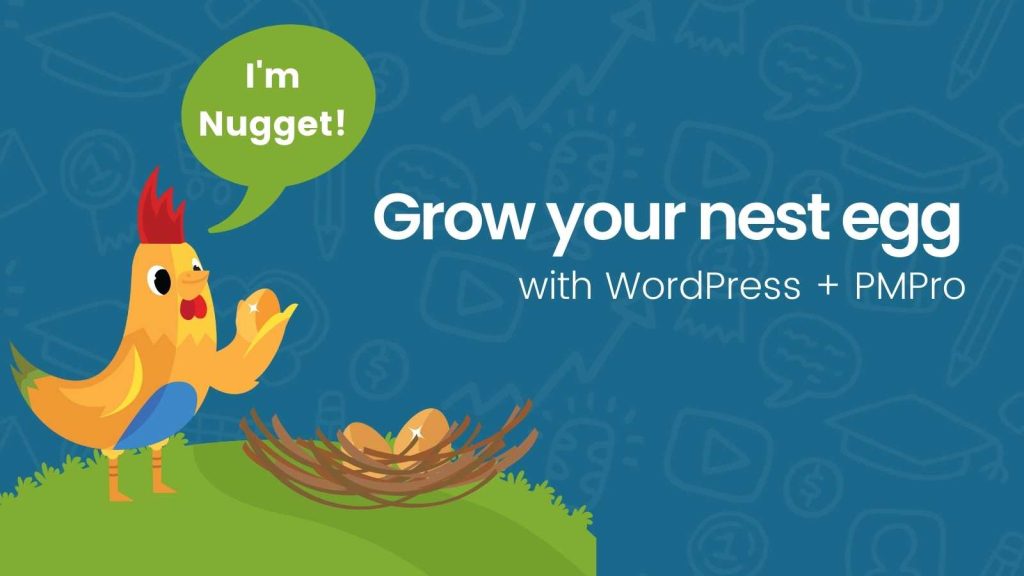 While Nugget has been around for a few years, the team decided it was time for Nugget to earn her keep. The brave Marketing Team has allowed Nugget to run social media. 😲 Be on the lookout for some chicken jokes.
Welcome to the team, Nugget!
Everyone in the family played a part in bringing Nugget to life. We played around with a few mascot ideas (a goose, a mythical creature, a fish), but there was something about a chicken that struck a chord. Perhaps it's because a good few of our team members are really just farmers at heart? So after all the brainstorming, we settled on a chicken. Bwak Bwak.
Travis (Former Marketing Lead at PMPro) went to work creating several digital versions, guided by Kim's chicken-owner feedback. We've watched Nugget develop from his early sketches on paper to the proud mamma hen she is now, standing on the hill in the morning sun, watching over her golden nest egg.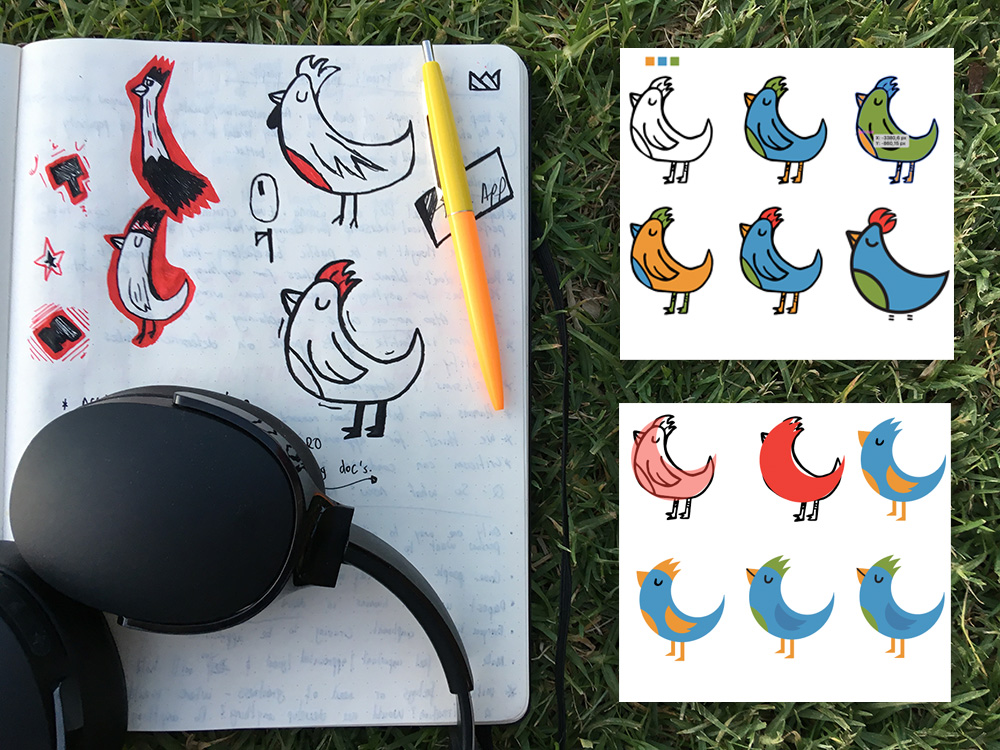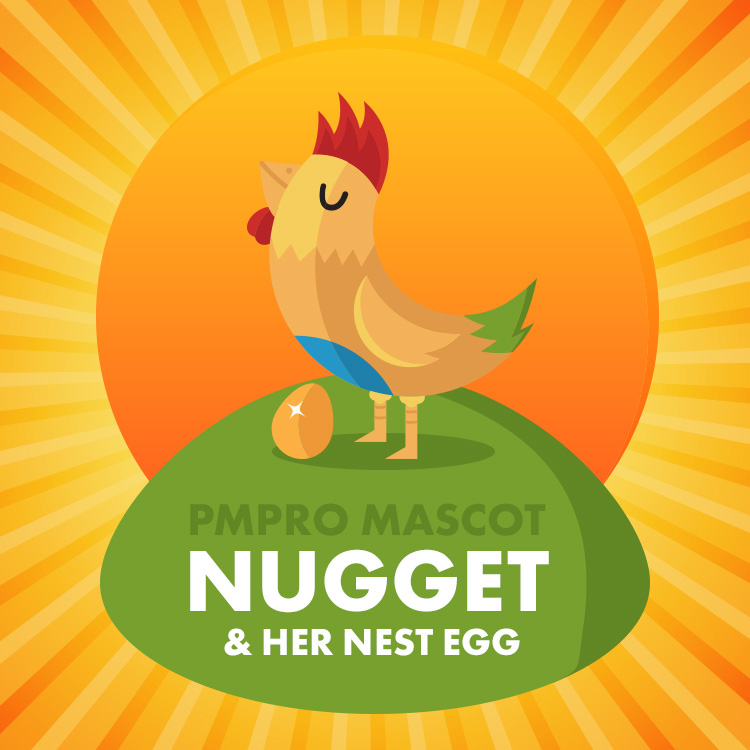 Fun Fact: Even Isaac and Marin, Jason and Kim's kids, had a say in the conceptualization of Nugget. While Marin still wishes we went with her idea of a "Pirate Pig," she came around. She even did some original Nugget artwork for us. Thank you, Marin!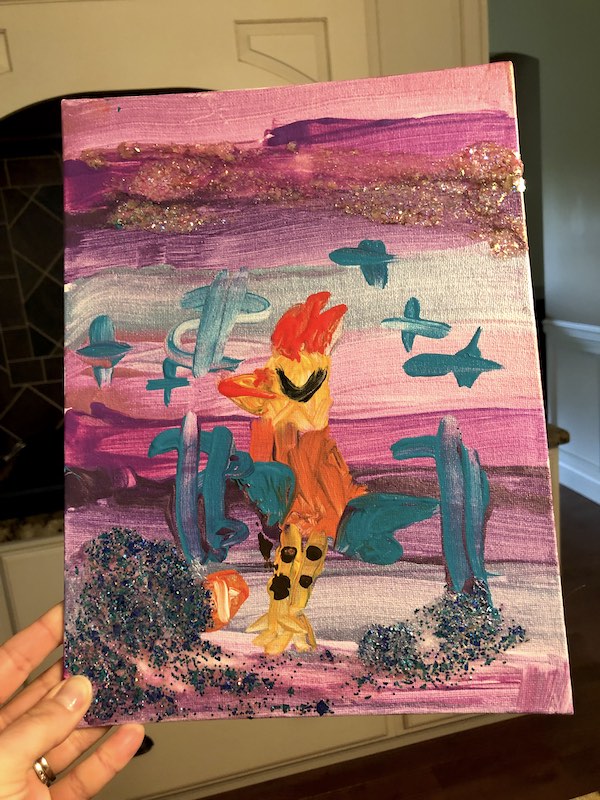 Which came first, the chicken or the egg?
We settled pretty quickly on the concept of the "golden egg", and from that moved to the decision that our mascot had to be a proud mamma hen. (So I guess the answer is that the egg came first 😉)
Every detail of Nugget has been carefully crafted to represent our brand, team, and mission. Here's a bit of background on the design:
Color Choice: The blue and green accent colors on Nugget's breast and tail feathers are our PMPro's brand colors.
Cool Hairdo: A "comb" is a fancy chicken term for the red skin on their heads. I played around with Nugget's comb until someone made the comment that it resembled the very popular hairdo that Jason (plugin co-founder) sports. We immediately put the two together and Nugget's comb stuck ever since.
Golden Egg: I created a little golden egg to serve as Nugget's sidekick. This is the goal of a membership site, and of our platform: revenue creation, wealth, nurturing a nest egg, protection, planning for the future, family, warmth, and protection.
Sparkle: The sparkle on the egg was shaped from a diamond and has been used subtly in other marketing material.
Name: We chose the name Nugget because 1) It's a word used to refer to a chunk of gold, and 2) There's this popular food made out of chicken. Maybe you've heard of it? Some kids really like them.
Designed by Us: I was the illustrator, (Travis Lima, Marketing Lead at PMPro), on this project so while I deserve tons of the credit, everyone had a part to play in bringing our beloved Nugget to life.
---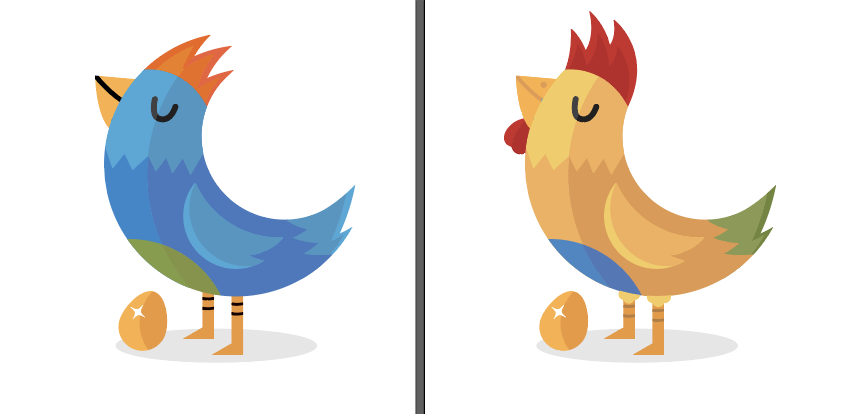 We Love Our Flock
We value each and every one of our team members. We all work to develop, design, market, support, and grow the Paid Memberships Pro platform, including Nugget.
Was this article helpful?