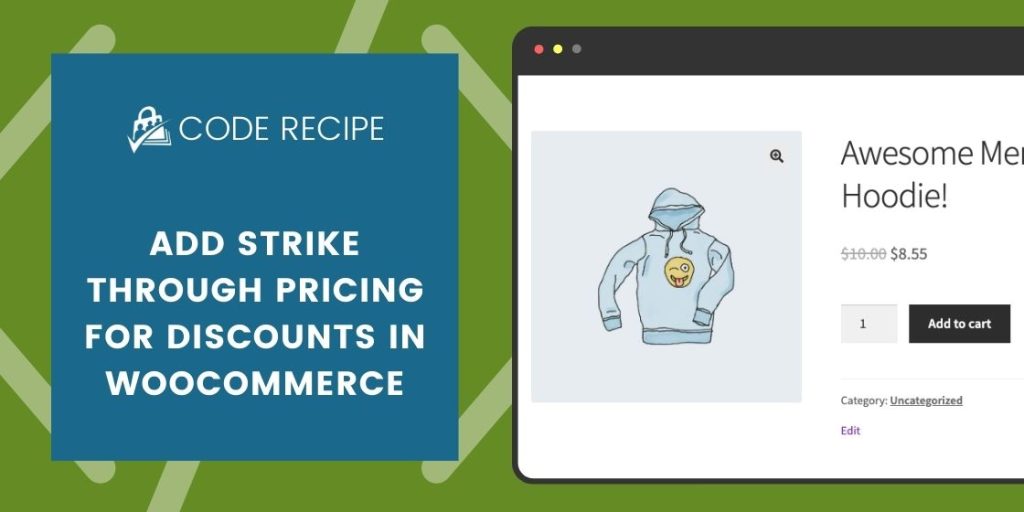 Our WooCommerce Integration for Paid Memberships Pro allows you to set up unique product discounts based on the user's membership level.
This code snippet allows you to show a product's original price (the price that non-members would pay) by striking out / crossing out that price and displaying the member price (or discounted price for members) next to it.
This applies to both global discounts and product-specific discounts.