There are plenty of factors to take into consideration when selecting a payment gateway for your membership site. For this post, I'm going to explore the gateways that do not require a separate merchant account.
I'll cover a few factors including: Transaction/Fixed Fees, Settlement/Payout, Chargebacks & Disputes, and Ease of Use & Issues.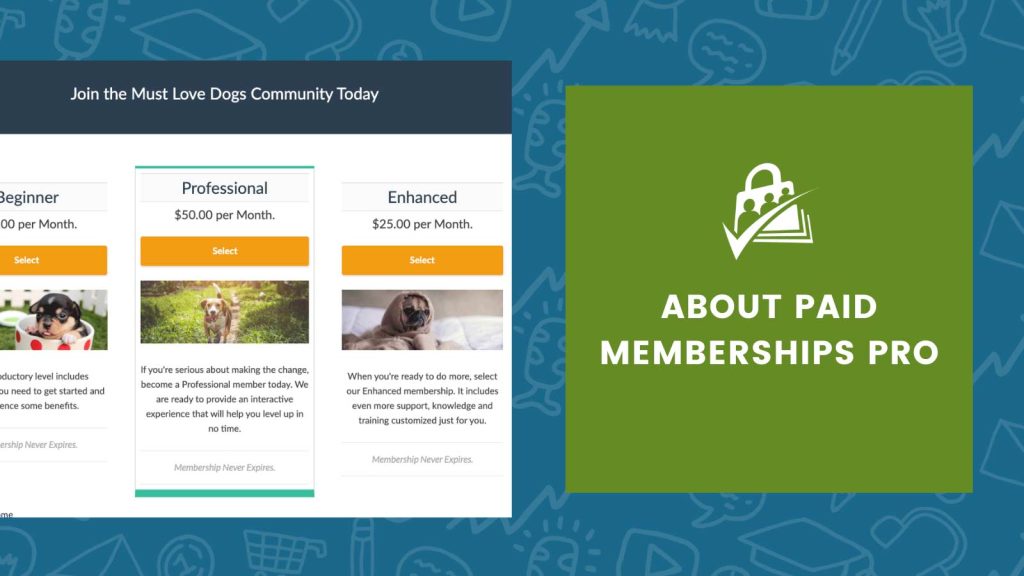 A quick note: Authorize.net was formerly a payment gateway only option, requiring the setup of a separate merchant account. They have expanded their offering to include a Pricing Plan (combined) option. This is the only Authorize.net option compared in this post. You can (potentially) get a better fee structure by using Authorize.net as your Payment Gateway only with a third party Merchant Account. See our reseller pricing here »
Comparing Based on Transaction Fees
These are the published fees for US-based companies processing transactions over $3,000 USD per month. To see the gateway fees for your country, please check with the gateway directly.
This pricing was last updated on 10/6/2016. Current pricing may vary; please check with the gateway before registration to confirm current fees.
Gateway
Transaction Fee
Monthly Fee
Recurring Billing Fee
Stripe, Braintree1,
PayPal Express & PayPal Standard
$0.30 + 2.9%
$0
$0
Authorize.net2 Pricing Plan only
$0.30 + 2.9%
$25
$0
1 Braintree currently offers free processing on your first $50,000 in gross transactions.
2 Authorize.net charges a $49 set up fee.
So, what does this look like for a site with monthly sales of 1,000 units at $20/unit?
Stripe, Braintree,
PayPal Express & PayPal Standard
Authorize.net
Sales
$20,000
$20,000
Fees
(880)
(905)
Revenue
$19,120
$19,095
The Verdict: There is not a huge difference when comparing gateways simply based on transaction and monthly fees. Let's keep digging…
Getting Your Cash
Each gateway has their own payment transfer or settlement timeframe. This is the period of time between when the customer's payment is accepted on your site and when the cash is deposited into your bank account.
For Stripe, Braintree and Authorize.net
The payout options vary a bit below, but in most cases funds are automatically deposited into your linked savings or checking account. Here's a rough schedule of the payment transfer timeframe:
| Gateway | Timeframe |
| --- | --- |
| Stripe | Your transfer schedule can be configured within your account either daily, weekly, monthly or manually [more] |
| Braintree | Credit card payments are generally deposited into your bank account you within 2-5 business days [more] |
| Authorize.net | Credit card payments are settled daily and deposited into your bank account within 2-3 business days |
Note that even though your gateway submits the transfer to your bank account, most banks only process the deposit on business days.
For PayPal Express and PayPal Standard
When using PayPal, the funds are automatically deposited to your "PayPal Account" when the payment is approved. You must manually log in to your PayPal account to initiate a withdrawa to your linked bank account. This can be done via a few methods:
Requesting a direct deposit to your checking account. Your request will be processed immediately, and your money will arrive in your checking account in 3-4 business days.
Requesting a personal check from PayPal. The check will arrive at your home by U.S. Mail within 1-2 weeks.
Withdrawing funds immediately using the PayPal Debit Card. Your PayPal balance is immediately accessible via this method. Your card can be use everywhere Debit MasterCard is accepted or withdraw cash from any ATM in the world that displays the MasterCard®, Maestro® or Cirrus® acceptance marks – but note that fees may apply when withdrawing cash at an ATM.
The Verdict: It's probably a personal bias, but I am not a fan of having to log in to PayPal to initiate a transfer to my business bank account. I tend to swing in favor of the gateways that have an automatic settlement timeframe. Stripe is the most flexible option in this respect.
That said, having a PayPal option at checkout can add significant revenue to your site (I'll cover this later in the post).
Chargebacks, disputes, claims, inquiries, oh my!
A chargeback or payment dispute is when a customer denies the payment. Even if you offer a refund policy, there will be some number of customers that decide to simply call their bank and initiate a dispute. This could be because of (actual) fraud, dissatisfaction with their purchase, or they are just a despicable person who got their goods and don't want to pay for it.
Chargebacks/disputes deserve a whole article by themself, but the basic fees are compared below. For each gateway, there is a unique process for managing disputes. You can occasionally avoid the fee by simply issuing a refund, but if a full fraud claim was made, the fee is unavoidable.
| Gateway | Chargeback Fee | Notes |
| --- | --- | --- |
| Stripe | $15 | Disputed charges are withheld from your next settlement [more] |
| Braintree | $15 | Disputed charges are withheld from your next settlement [more] |
| PayPal | $0.30 | Disputed charges are immediately frozen in your PayPal balance; The fee for refunding a dispute/claim is the fixed fee portion of your transaction fee ($0.30); The fee for claims escalated to chargeback is $20 [more] |
| Authorize.net | $25 | Disputed charges are withheld from your next settlement [more] |
You may be able to fight a dispute by submitting evidence that the charge wasn't fraudulent. You may even be able to contact a customer to have the dispute withdrawn. In my experience, fighting a dispute is rarely successful, and contacting the customer has rarely been a success.
The Verdict: Chargebacks stink, but if I were to select a gateway on this factor alone, the PayPal options are the most favorable. With PayPal, the customer can simply log in to their PayPal account and initiate a claim or dispute WITHOUT calling it a full on "chargeback". In our own business, PayPal disputes are rarely escalated to chargebacks and the fees are simply the $0.30 fixed transaction fee portion of the payment.
Ease of Use, Issues, Management
Here's a "synopsis" of some common hiccups we see for the payment gateways covered in this post.
| Stripe and Braintree | Everything Else |
| --- | --- |
| Checkout will fail if your site has JavaScript errors (caused by other plugins, your theme, etc.) | Checkout may not fail if you have JavaScript errors, but you should fix them anyway. |
| Braintree | Everything Else |
| --- | --- |
| Braintree requires you to create a plan in their dashboard for each PMPro level. | Individual plans are created for each order at checkout through the APIs. |
PayPal Standard
Everything Else
Unknown delay in receiving successful payment notification via IPN (delayed membership activation = frustrated users)
Immediate notification of payment success/failure (immediate membership activation = happy members!)
More about PayPal Standard and IPN
| PayPal Express, PayPal Standard | Stripe, Braintree, Authorize.net |
| --- | --- |
| Checkout is a three step process so there is a higher rate of "cart abandonment" or failure at the third party site (frustration or distraction = lost sales) | Checkout happens in a single step on your site, and full billing address may be optional (fewer fields and faster checkout = more sales) |
Using More Than One Payment Gateway
We offer an add on to add PayPal Express as an option at checkout.
Many membership site owners find an increase in sales when offering the PayPal option with this add on. Having a PayPal payment option adds credibility and trust to your site and gives you access to over 100 million active online buyers who look for the PayPal way to pay.
Selecting a Gateway… Continued
In addition to the various topics covered in this post, you may have unique considerations for your membership site's gateway selection. You may be limited by your currency or location, or you may be comparing gateways based on security or whether they offer on-site or off-site checkout. You may have a large number of international customers that require different payment methods.
So, just remember that the comparisons above may not be the most important factors in your selection process. If there are other key features in your decision making process, check with the payment gateway directly and learn more about their offering.
Get More Information, Setup Instructions or Sign Up