Your membership site's login page gets a ton of traffic—not only for people trying to log in to their existing account but also for non-members who happen upon this page while browsing premium content.
Depending on how you protect access in your membership site, people may be redirected to this page in their normal browsing patterns, too.
With all this traffic, we wanted to give you a tutorial on how to make this page work a little harder for you and your business goals. Here's a creative way to make this basic login page do more than just its sole purpose of allowing your members to sign in.
This code recipe gives you the drop-in content for the WordPress Block Editor to make your login page have a dual purpose: add a small ad block on your login page that includes a link to registration and some benefits of becoming a member.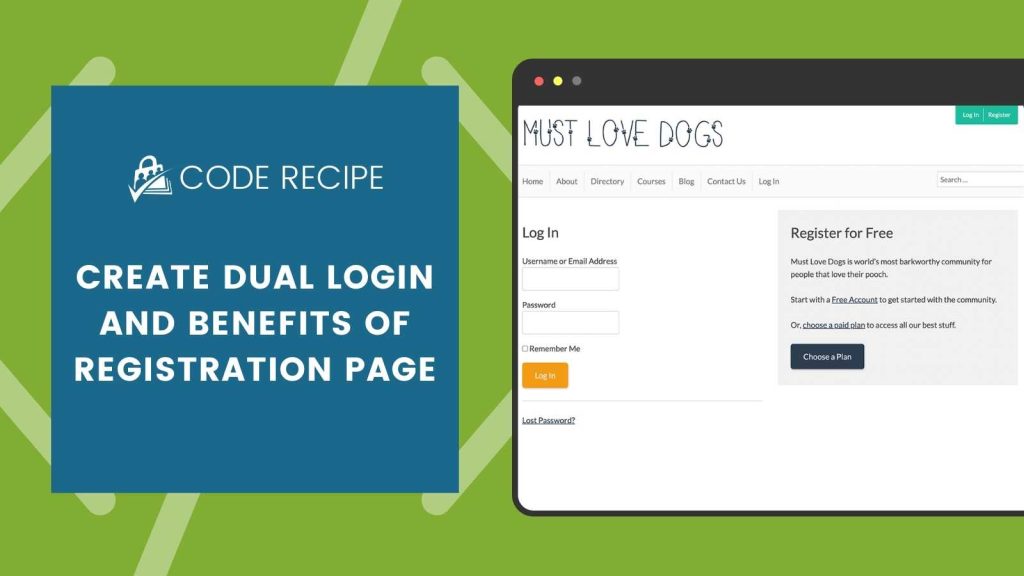 Highlight The Benefits of Registration
You can get super creative or keep things really straightforward for a dual login and register page. Some example content to put in your registration block include:
A link to your free membership level checkout
A brief description of your paid membership level that links to checkout
An overview of membership benefits that links to your membership pricing page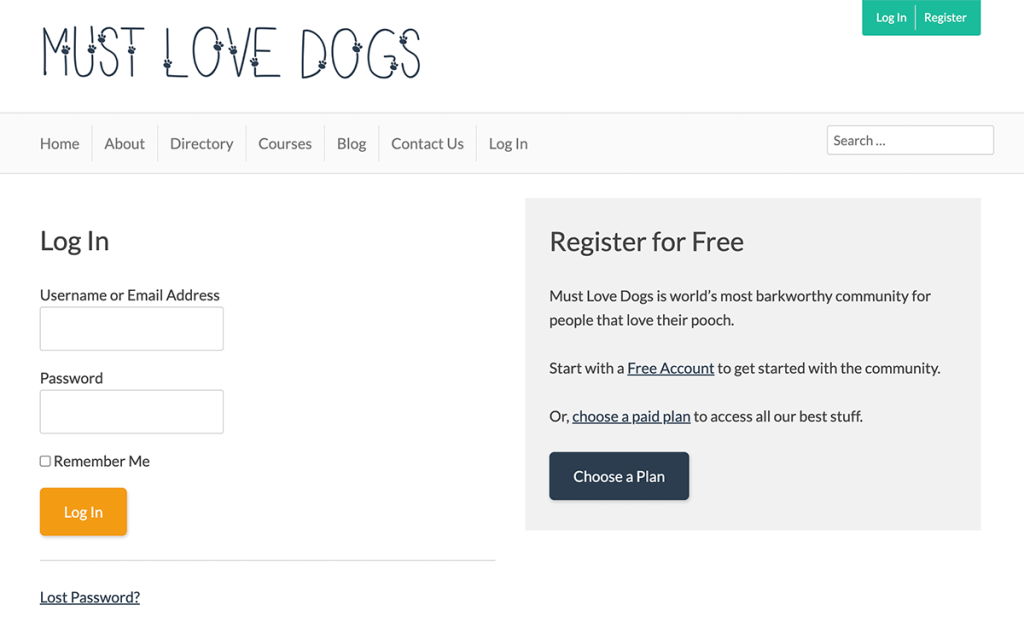 The Page Content (WordPress Block Editor)
Adding the Content to Your Website
This code is designed in the WordPress Block Editor. You can copy and paste the block of content in the recipe right into the "Code Editor" view.
Navigate to Memberships > Settings > Pages.
Edit the "Log In" page.
In the WordPress Editor, toggle to the "Code Editor" view by click the three dots icon in the top right of your screen, then select "Code Editor". You can also use the keyboard shortcut ⇧⌥⌘M to access this view.
Now, replace the contents of your Log In page with the content from the snippet above.
You can toggle out of the editor view by clicking the "Exit code editor" link near the title of your page.
Once you're happy with the edits, click Update to publish your changes.
If you use another editor, you can follow the steps in this guide to create a similar dual purpose login page using your favorite page builder like Elementor, Divi, or Beaver Builder.
Related Reading: How to Customize the Frontend Pages
We have a few articles in our blog on how to adjust the appearance of your frontend membership pages. Check the links below to explore the guides:
Was this article helpful?