The WordPress admin dashboard is where you manage your WordPress website, from creating content to installing plugins, themes, and more. Website owners may grant their users varying levels of access to this dashboard for different purposes, like:
Managing comments on blog posts
Uploading media
Helping with admin tasks
Updating their profiles (if the site isn't using a frontend profile plugin like Paid Memberships Pro)
By default, WordPress allows all user roles to view an access-level version of the WordPress dashboard. However, for most membership sites, access to this "backend" dashboard is often unnecessary—and can even be confusing for users.
Don't want your users to access the WordPress dashboard? Keep reading to discover the different ways you can block it and redirect them to your desired page on login.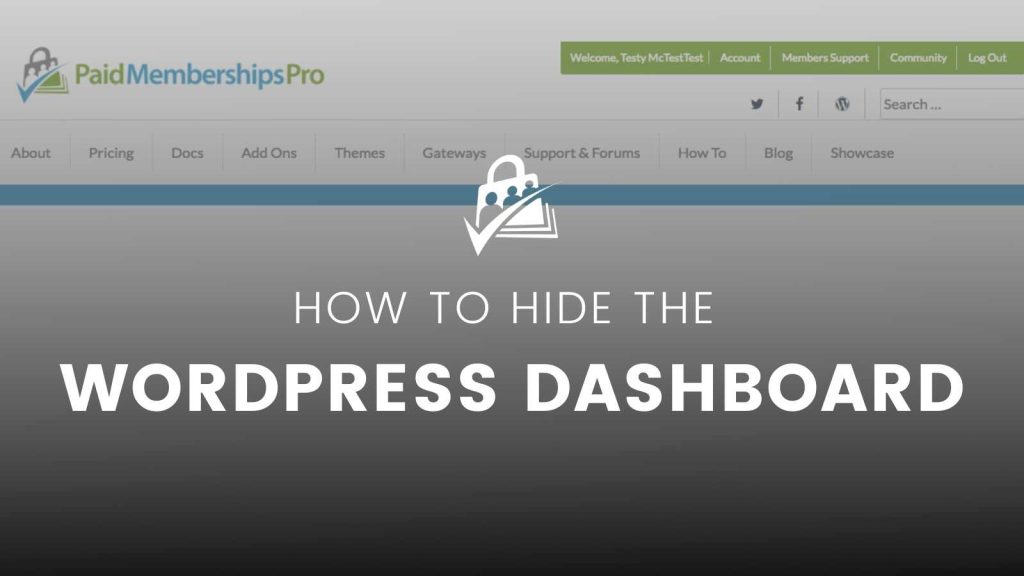 Block Dashboard Access
Paid Memberships Pro includes a frontend login experience and a frontend member profile editing page. For most users, the only reason you would need to allow access to the WordPress Dashboard is to manage their profile. You can read more about the Member Profile Edit page in this documentation guide.
To block dashboard access, navigate to Memberships > Settings > Advanced Settings in the WordPress admin. Locate the "Restrict Dashboard Access" section and click the two checkboxes to disable member access to the Dashboard and disable the Toolbar.

Redirect Members on Login
Paid Memberships Pro redirects all users, regardless of their role, to the Membership Account page. Below are links to a few posts we have on customizations to send users to an alternate page, such as the referring URL or a page of your choice based on their level:
Redirecting Members on Login
This recipe will show you how to redirect members to a specific page after logging in.
Redirect Members to Pages Based on Their Level
This post covers how to redirect members to certain pages based on their membership level, allowing each level to have a unique member login destination.
Redirect Members to Referrer on Login
The steps in this guide allow you to set a referrer in the Memberships > Advanced Settings for your "Message for Logged-out Users:". This way, when a user clicks to "log in" to view the members-only content, they will be redirected back to that URL after login.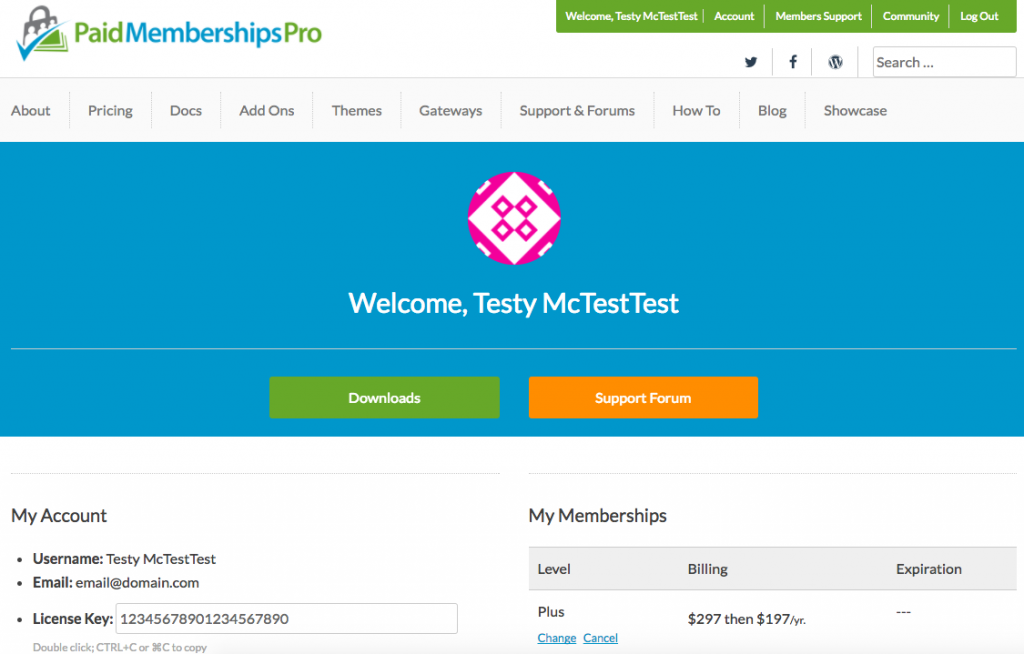 Bonus tip #1: Member Homepages Add On
If you're considering login redirection, you may also want to check out the Member Homepages Add On. This extension will redirect logged in members to a unique "homepage" based on their level. Any time a member attempts to access the actual site homepage, they will be sent to the appropriate page for them. I find this to be a great help when your site has to serve the dual purpose of marketing and "selling" membership along with being a well planned user experience for actual members.
View the Add On
Bonus Tip #2: Building a Member Dashboard
It's great that you're taking the time to consider the user experience and build a better login redirection process. But, what page are you going to actually redirect your users to?
I wrote a previous post on building a dashboard for your members. The post covers some recommendations to enhance your Membership Account page based on the type of site you're running. Redirecting to the Membership Account page is a strong login experience as it provides detailed information about your member. And, if you take time to enhance this page with links to members content, the dashboard is an even more powerful landing page after login.
View the Guide on Member Dashboards
Improve Your Membership Site's User Experience
Giving your membership site users a high-quality experience should be one of your top goals. After all, people continue to pay for their memberships over time because they genuinely enjoy interacting with your site and content—from login to logout.
So, if you don't really want or need your members to have access to the WordPress dashboard, keep it simple for them.
Hopefully this post has given you the information you need to block user access to the WordPress dashboard and redirect your user on login. Need help creating the best member experience? Contact our support team.
Was this article helpful?