We've put together an add on that collects many of the custom scripts we regularly use on staging, sandbox, and development sites. Over time, we plan to add more features and one time scripts that are useful to PMPro developers.
View the Add On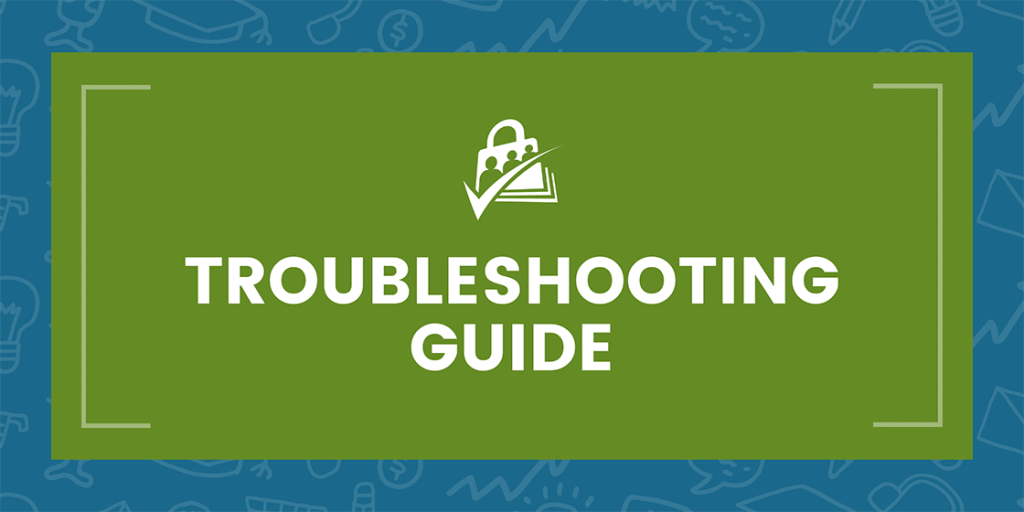 Here is a list of the current settings and scripts included in the PMPro Toolkit plugin.
Settings
Redirect all PMPro Emails to a single admin address.
Disable scheduled scripts that run daily via WP CRON.
Enable debugging for PayPal IPNs, Authorize.net Silent Posts, Stripe Webhook, etc.
View As: Allow admins to view any page as if they had any membership level(s) for a brief period of time.
---
Database Scripts
Delete all member data.
Delete all level and discount code data.
Scrub member emails and transaction ids.
Delete non-admin users.
Delete all PMPro options.
Bulk Change members from Level ID: 1 to Level ID: 2.
Bulk Cancel all members with level ID: X.
Bulk update pages that require level ID: 1 to also require level ID: 2.
---
Screenshot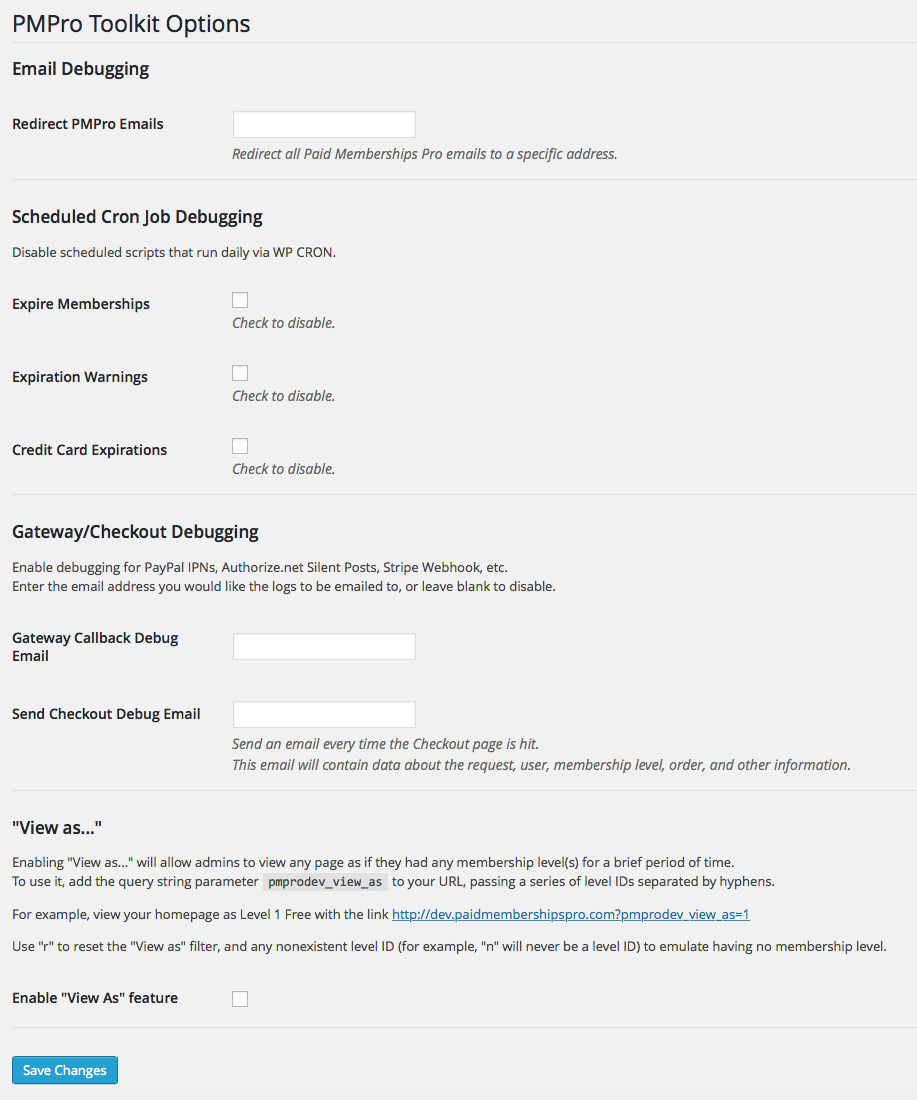 ---