This plugin adds a Membership History section to the user profile, allowing you to view (in one place) all the membership levels and orders for a specific user. The history view is visible to admins only.
Member History also includes a report and report widget, sorting members by the sum of all membership fees paid in the life of their account with you. Easily identify your top 10 members and see a detailed report of total paid per individual user.
---
Video Demo
---
Installation
Upload the 'pmpro-member-history' directory to the '/wp-content/plugins/' directory of your site.
Activate the plugin through the 'Plugins' menu in WordPress.
View any user's profile under Users > Edit. If the user has a membership level, it will display a new section "Member History" showing the current and previous levels they have held.
---
Screenshots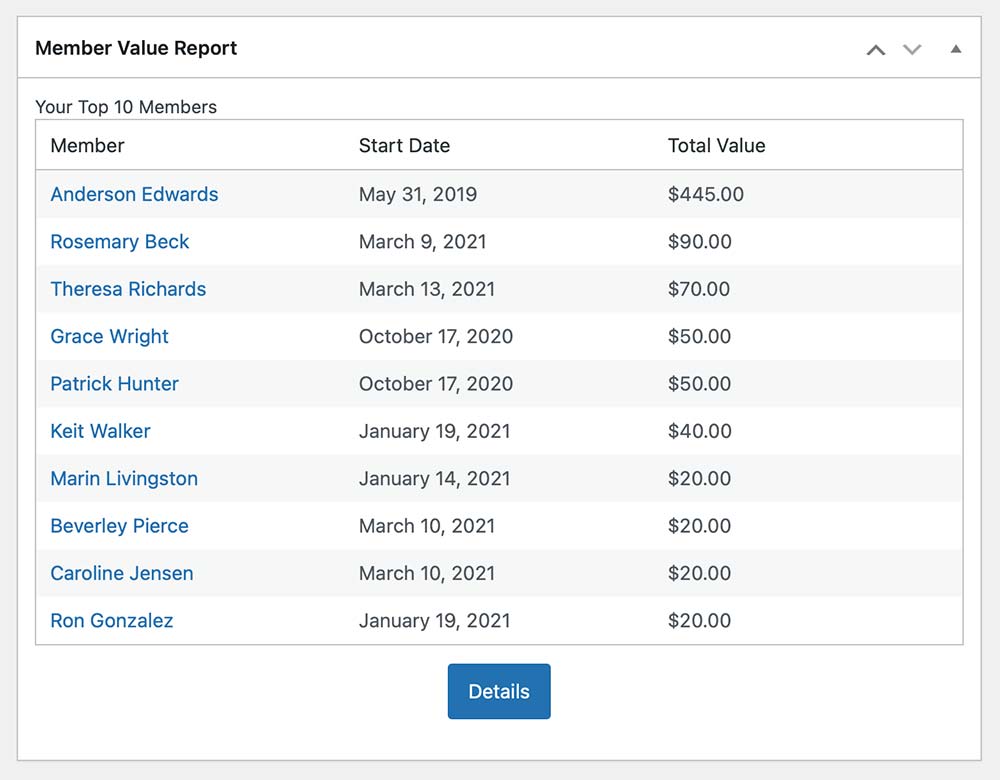 ---