With Black Friday right around the corner, many small and medium business owners wonder whether they should participate in Black Friday.
Black Friday through Cyber Monday is the biggest sales event of the year. But it's also highly competitive. That makes it difficult to predict whether participating in Black Friday will be profitable.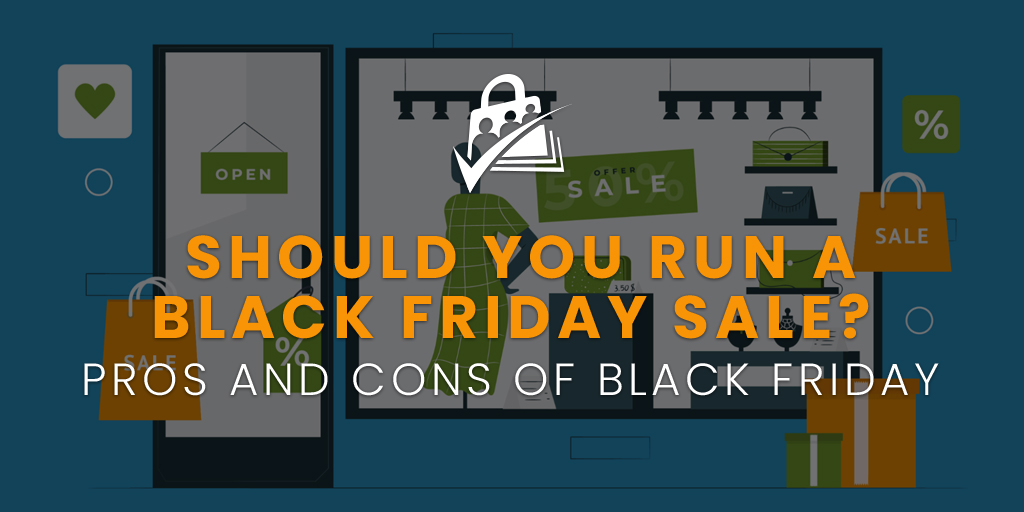 Online shopping during Black Friday has skyrocketed in recent years. According to Adobe Analytics, consumers spent $9 billion online during Black Friday in 2020. Cyber Monday sales also crossed $10.8 billion.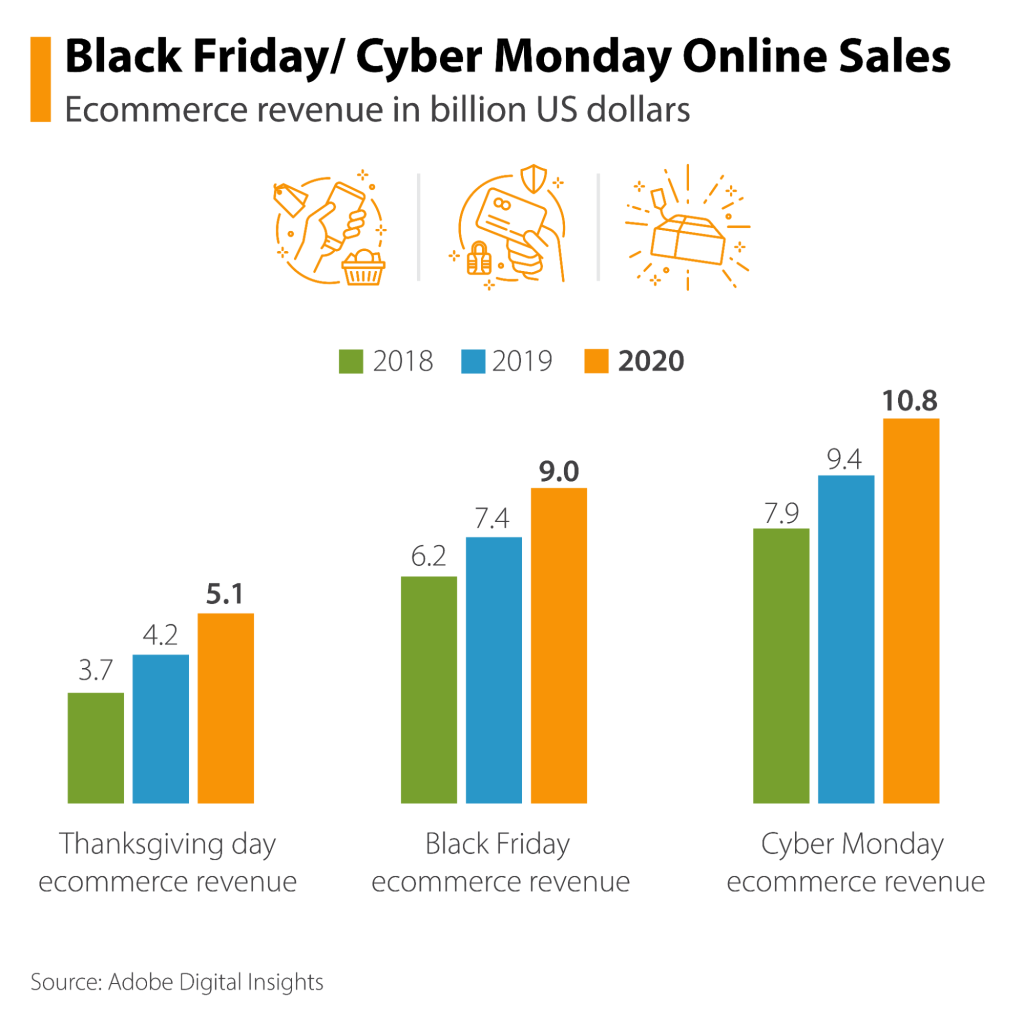 When you see this huge financial potential, it seems obvious you should take part in this string of shopping days.
But should you?
We're going to show you the most crucial aspects to consider when preparing for Black Friday, so you understand what's best for your business.
Key Aspects to Consider Before Running Black Friday Sales
Let's begin with what you should know about your finances, competitors, existing customers, and scalability before we assess the pros and cons of Black Friday.
Understand What Black Friday Represents for Your Finances
Online retailers offer significant discounts during Black Friday. Customers are conditioned to expect great deals during the holiday season, so a 30-50% discount is pretty common.
What does that mean for you as a medium or small business owner?
Suppose your original retail price is $20, and you need to make $100 to break even. If you give a 50% discount, you'll sell your product for $10.
Without the discount, you need to sell five items at $20 to break even. But, with a 50% discount, you need to sell 10 items at $10. That means you'll need to double the number of sales to break even and sell four times the amount to make $100 worth of profit.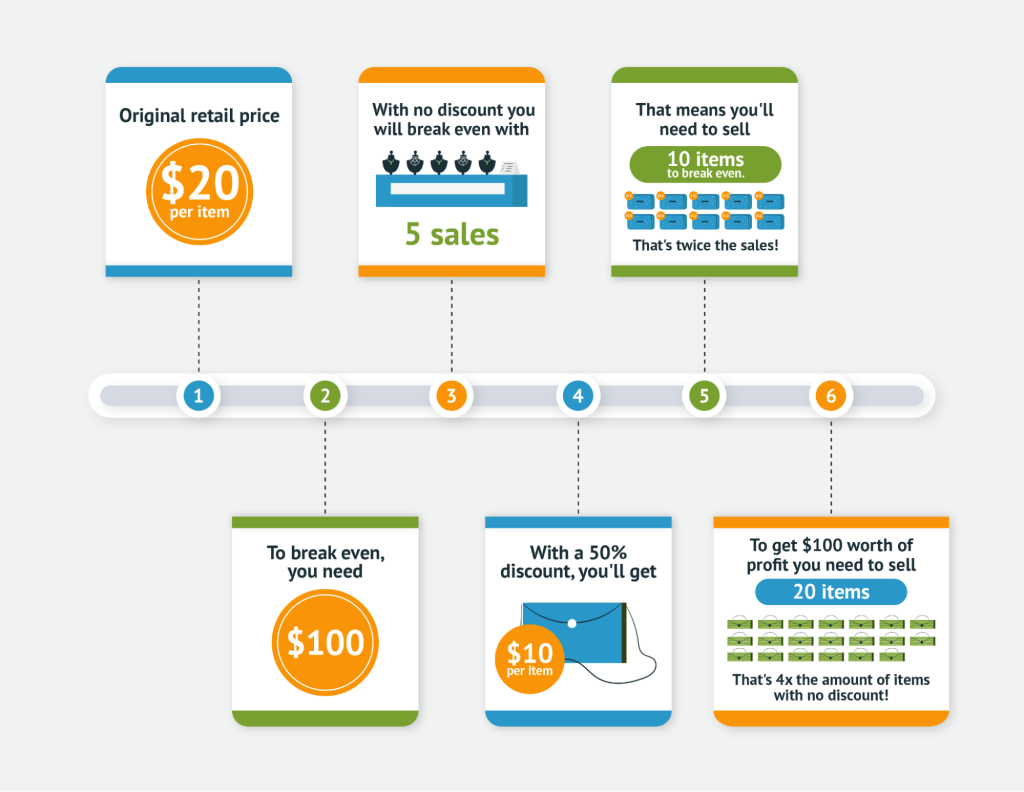 Increasing sales means you'll need to attract more customers during the Thanksgiving weekend, which is why you must work out the math before planning any holiday sales event.
Besides the price of your product, you should also factor in variable costs like:
Customer service
Marketing
Website scaling and additional resources
Key Considerations
First, ask yourself the following questions:
When deciding how to price your products:

Can I afford to sell at an x% discount?
How many sales are needed to break even?

What's the total cost of running Black Friday sales?
Next, you'll need to carefully plan your Black Friday expenditure to secure a good return on investment for every item you sell.
To that end, we suggest you:
Create a pricing strategy. If you want to run Black Friday membership deals, you might want to check out our pricing strategy article. You can access it by signing up on Paid Memberships Pro for free.
Don't go overboard with promotion if it's your first time running a Black Friday sale. Don't spend too much on fancy web design.
Consider other deals if you can't afford big discounts. For example, you can bundle products or offer an exclusive Black Friday bonus for your existing customers.
If you run a membership website, you could offer a free trial of your membership for a few days. Tools like Subscription Delays Add On will help you set this up.
Cutting Through the Competition
Black Friday is a time of great bargains for customers and high competition for sellers. During the Thanksgiving weekend of 2020, businesses spent two to three more times on digital ads compared to their November average.
Black Friday creates a lot of demand, but at the same time, the supply is also high. Cutting through this competition can be difficult.
You'll need a great marketing strategy to stand out from the crowd.
Focus your advertising on:
Amazing offers customers can't resist
An awesome product
A unique story that will inspire your customers
Excellent social proof vouching for the quality of your product and services
Key Considerations
With that in mind, consider the following:
Are you prepared to enter the crazy run of Black Friday marketing?
How good is your social media presence?
Do you have a marketing plan to drive traffic?
It can seem like selling in a competitive environment will require a lot of advertising and marketing dollars — but it doesn't have to.
You can decrease expenses with a smart marketing plan planned in advance:
Leverage low-cost marketing channels like emails and social media
Appeal to satisfied customers to act as your brand advocates
Improve your social media presence before the holiday sales
Manage Your Existing Customers
When you promote offers for new customers (AKA customer acquisition), it may yield mixed results for your current customer base. For example, the existing members of a subscription-based website could be upset if they paid a premium price before the Black Friday deals kicked in.
To address the problem, you could offer existing customers deals that show your business isn't all about acquisition but also retention. The deals could range from reduced membership fees to exclusive offers for existing members.
Key Considerations
So, before sweetening the deals to acquire new customers, ask yourself these questions:
Do you have discounts and offers for existing customers?
Can you accommodate requests from your existing customers to reduce the price?
Here are some things you can try to balance your Black Friday deals to satisfy new and existing customers:
Show that you care for your existing customers by providing exciting member-exclusive deals.
Provide a discounted upgrade to a higher-tier membership plan.
Have an unofficial policy for entertaining special price requests from your existing customers.

For example, we do this at PMPro. If you want to see it in action, try purchasing a premium membership the Thursday before Black Friday. 😉

If you choose, you can hide some sales from your current customers.
Determine Your Website and Services Scalability
If your store expects a few hundred or thousand additional customers during Black Friday, make sure your website can scale up to handle the traffic.
You might also get additional service requests from new customers during Black Friday, so you may also need to give your customer service a boost.
Key Considerations
If you are expecting a surge in website traffic, here's what you can do to prepare:

Pros and Cons of Black Friday Sales
Black Friday is undoubtedly the biggest shopping time of the year. However, as a business owner, you must carefully evaluate the pros and cons of Black Friday before deciding to participate.
Black Friday Benefits
Increases traffic, sales, and revenue
Customer acquisition
Establishes brand presence
Let's take a closer look at why Black Friday is good for businesses.
Increases Traffic, Sales, and Revenue
The most significant advantage of the Black Friday sales weekend is demand. According to the National Retail Federation,100 million people shopped online during the 2020 Black Friday weekend.
During Black Friday, customers are more receptive to new products and subscriptions. If you capitalize on the demand, you can turn your Black Friday sale into a success.
Customer Acquisition
Black Friday gives you a golden opportunity to acquire new customers. Some of these may even bring in revenue that goes past Christmas shopping.
For example, people who bought memberships at discounted rates will renew them at a premium rate, ensuring recurring revenue. That is crucial, especially for subscription-based websites.
Establishes Brand Presence
Black Friday is an opportunity for your brand to become famous. During the shopping weekend, customers are actively researching brands. If your brand stands out, customers will surely notice you.
You can do several things to push your brand forward during Black Friday:
Do outstanding marketing campaigns
Offer amazing deals
Connect with your customers on a personal level
Provide testimonies and social proof from happy customers
Long Term Benefits for Membership Sites
Black Friday is especially beneficial for membership websites. Due to its model of recurring purchases, membership websites can expect an increase in revenue during the months that follow Black Friday.
After a successful Black Friday sale, you can expect:
A higher number of recurring sales
New members enriching your community and forums
More experience in marketing and sales
Black Friday Drawbacks
Despite its benefits, there are a few downsides to Black Friday:
You might feel pressure to offer deals you can't afford, since big discounts are the norm during Black Friday.
Your short-term profit margins are going to be low, even if the sales volume is high.
You may need a big marketing budget to get visibility during Black Friday.
You should expect tight competition during Black Friday, especially from industry giants.
You may get a lot of customers who are only there for the freebies. They may not renew their membership.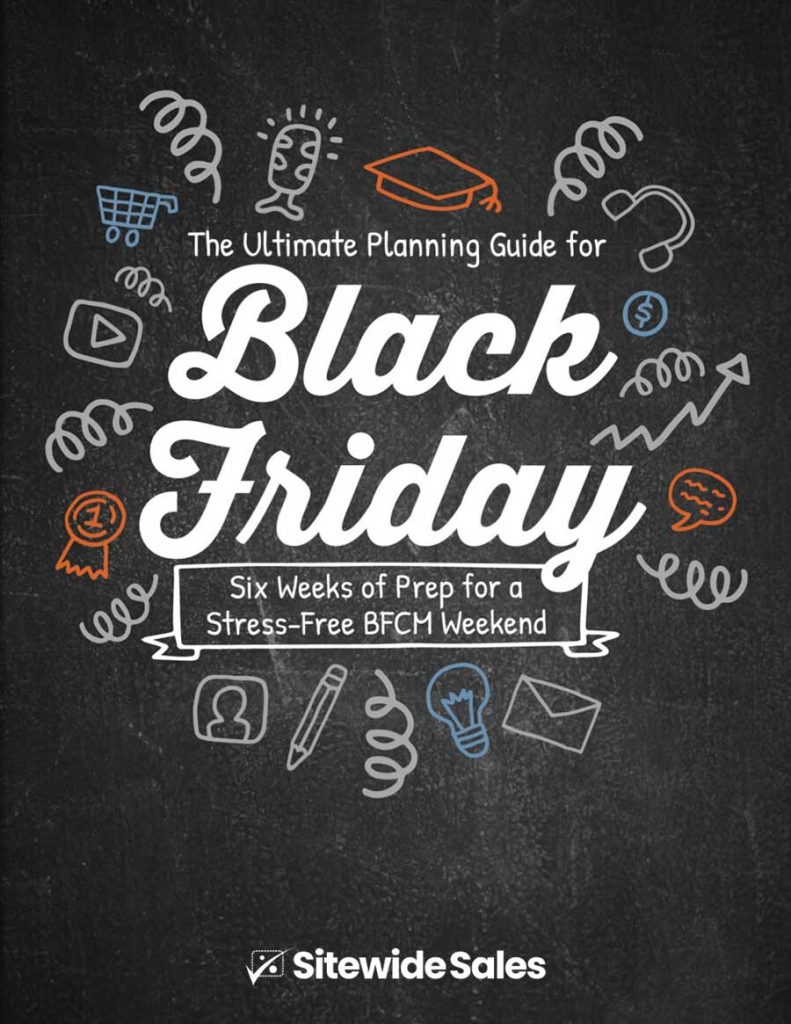 DOWNLOAD NOW
Six Weeks of Prep for a Stress-Free Black Friday
Download the Ultimate Planning Guide for Black Friday from Paid Memberships Pro to kickstart your Black Friday preparations.
Final Thoughts: Key Considerations and Pros and Cons of Black Friday Sales
Black Friday sales offer an excellent opportunity to make whopping revenues. But, they also pose many challenges, especially to small businesses.
If you're tempted to jump into the shopping holiday, make sure you carefully consider the pros and cons of Black Friday before doing so.
The rest will come down to preparation. Map out your plans for the holiday shopping season and equip your website with the necessary tools to take your membership site to the next level. You can download our ebook to help you prepare for Black Friday.
Get your membership site ready for the biggest shopping day of the year with Paid Memberships Pro.
Was this article helpful?