The movie "Field of Dreams" taught us that if you build a baseball diamond in a cornfield, people will come. But that same strategy probably won't work for your membership site. You can't just build it and expect people to show up. Having proven strategies to grow memberships is a great way to turn your membership site into a thriving community and profitable venture.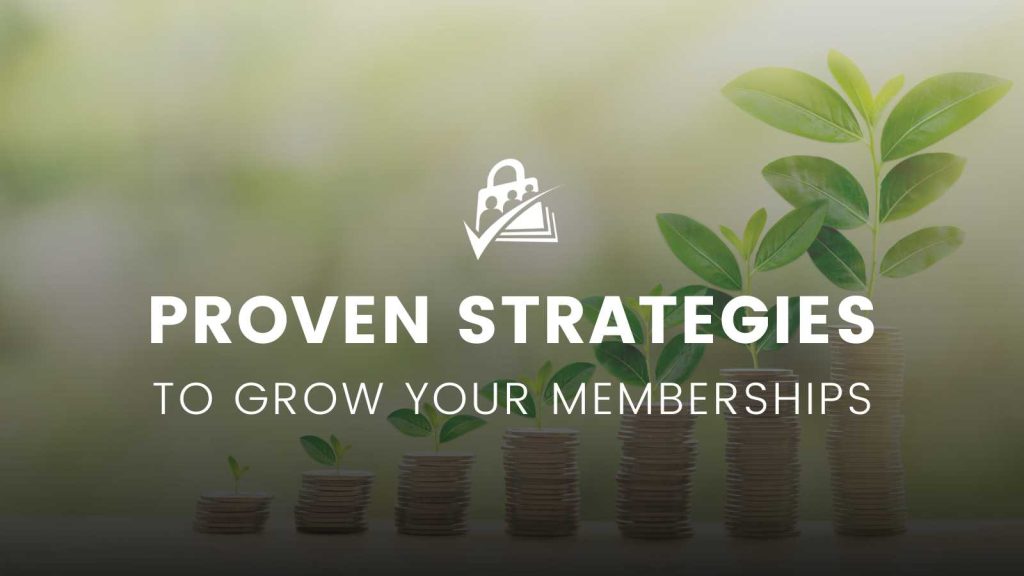 Common Challenges of Growing Memberships
A membership needs nourishment to grow, but that can take a lot of time, energy, and money. There are some common problems you should look out for.
Increase in Costs
You will need many features to build a membership that offers all the bells and whistles you want to give your members. But beware! In some cases, adding features can mean exponentially adding to the cost.
Plus, if your membership is new and you don't have a full roster, adding these tools and software can make your membership lose money.
Instead of focusing on the biggest and most advertised tools, think about what you need to run your membership to start. You can always upgrade later when your membership is earning more money. Until then, you can keep the costs from increasing by focusing on affordable solutions that work for the current state of your membership.
Technology Limitations
Tech issues are practically a rite of passage for every membership site.
Even if you understand how to use a plugin, sometimes the latest WordPress update can stop that plugin from playing nice with others you use.
And even though tons of great no-code solutions make it easy to build a membership site, technology problem-solving skills are still worth their weight in gold.
Knowing where you can search for answers to your issues or even being able to contact tech support will help ease technology stress.
Creating New Content
When you dreamed up your membership, you probably imagined a thriving community where people organically post and engage with one another. But at the start, it may seem like you're creating all the content to spark those conversations.
That isn't to say that someday, community engagement won't ignite. But at the beginning, you'll be on the hook for initiating the majority of the interaction.
To help encourage your members to engage more, reply to every comment they leave in the group. This engagement will keep the conversation going and encourage others to chat more.
Time
Memberships aren't the sole source of income for most entrepreneurs. That means you'll be splitting your time between the work you normally do, whether it's for yourself or at your day job, and the membership site. Even though the membership may not initially bring in most of your income, it can often feel like it's taking up most of your time.
If you're running out of time to run your membership, think about ways to automate the process. Don't opt for more complicated technology to do all the work because you may spend all your time learning that new tech. Instead, schedule posts where you can and batch tasks.
Also, make it clear to your members when you're available. You don't have to be in the membership all the time.
Procrastination
A membership site can take a lot of time and energy, and in the early days it may not seem to be gaining any traction.
Many membership creators struggle to stay motivated when it feels like they aren't making any progress.
Plus, it can be easy to procrastinate when the membership isn't your full-time income and you have so much other work to do.
There are also the emotional ups and downs of a membership business, from the highs of the launch period to the lows of the first cancellation.
If you lack motivation, think about your members and how you can serve them. Make your membership a place they love, and they'll help you grow your membership site moving forward.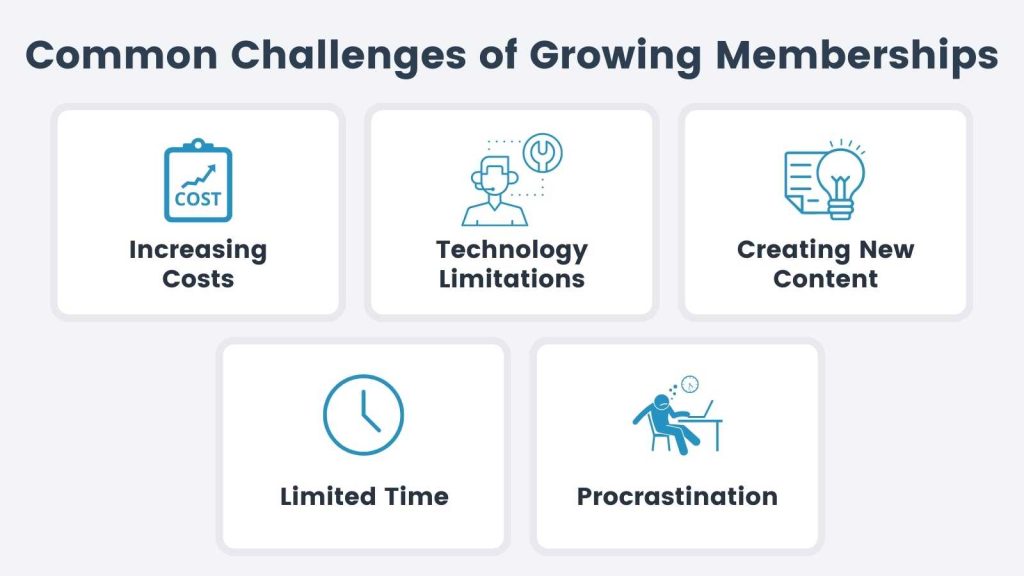 Video: 5 Tips for Growing a Membership Site
Proven Strategies to Grow Memberships
Even if you're struggling with procrastination and time management, you can focus on strategies to grow your membership. These proven strategies help membership creators grow their membership base.
Focus on Current Members
Your current members are a great target market because they're already interested in what you offer.
You can sell membership upgrades or add-ons to your current members. Think of one-on-one coaching sessions or unique content for a select group.
You can also create a new premium subscription for your current members to help them get more out of your membership.
If you're not ready to create a premium subscription, you can always focus on enhancing engagement with your current members to help retain them.
You can always do a little customer research if you're not sure if you're giving your members all they're looking for. Survey your current members to see what they'd like to get out of the membership.
Use Current Members to Get New Members
Your current members who enjoy the membership can be some of your best marketing tools. Encourage your members to share about your membership with people they know to build some buzz around what you're doing.
You can create an invite-only membership and give your members invitation codes to share.
Creating a referral or affiliate program also is a great way to encourage your members to share with their friends and allows them to earn rewards for doing so.
And you can create a gift membership option so current members can gift their friends with your membership.
Generate New Unique Members
Create a free membership level to attract new members to grow your email list. That way, you can market to those people without worrying about your message getting lost in social media.
You can also create a new membership level that's more affordable than your current membership but with fewer features.
To advertise your membership, increase your website traffic with content marketing, and link to your membership enrollment page throughout your content.
Consider also creating new forms of content like videos or podcasting to benefit your membership and appeal to a new audience.
And ask your current members for testimonials. Display those on your site and social media to build trust using social proof.
Create Business Partnerships
You have a website, newsletter, and social media presence, but you still aren't getting the number of sign-ups you'd like. You may feel like you've exhausted your reach. A partnership can be a great way to fix that.
Find a business that's compatible with yours but not a direct competitor. Partnering with that business can create more brand awareness because you'll expose each other to your audiences. So you'll see sign-ups from that business's audience, and they'll see new followers from your audience.
You also can partner on a project, a social media campaign, or anything that makes sense for your businesses.
Switch to a Better WordPress Plugin
Every membership site is unique. That's why having the right membership plugin can make all the difference.
Your membership needs the features that your members want, so thinking about the goals you have for your membership, as well as the features you need to help you grow, is crucial for your success.
For more on choosing the right plugin, check out our post on selecting the best WordPress members-only plugin to grow your business.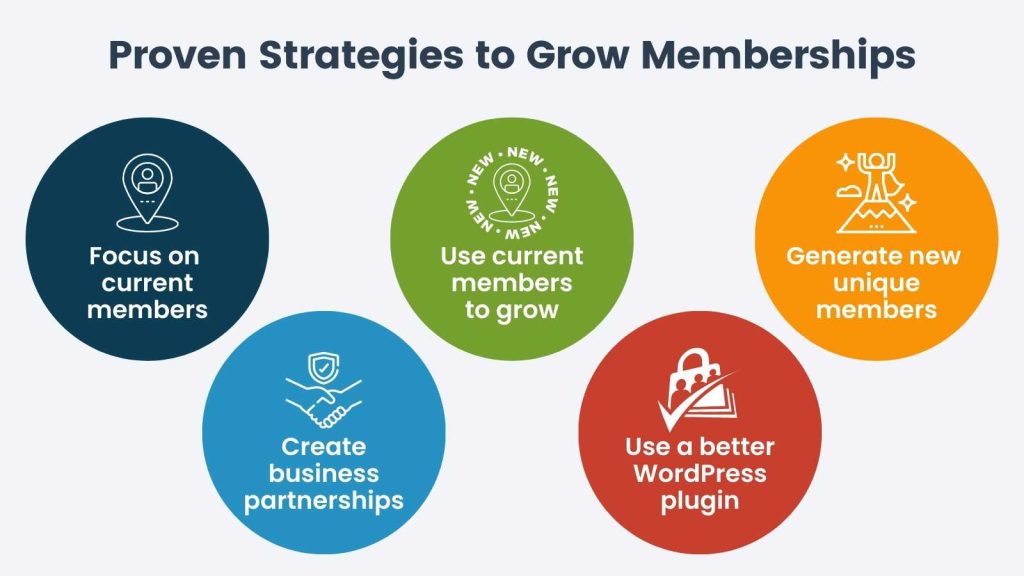 Best Practices for Onboarding New Members
Once you've attracted new members, onboarding is an important step in welcoming them to the community. You can do some things to ensure they understand how everything works.
Welcome email. As soon as someone signs up, send out an automated email. That campaign should contain all the necessary login information and details about what they can expect in your community. Membership plugins like Paid Memberships Pro do this automatically—and you can customize the content of all member-related emails right in the WordPress admin.
Welcome packet. A welcome packet is a great place to give more in-depth information about what members registered for and will receive. It also gives you a chance to highlight other premium features that they may want to explore or purchase additional access to. If you operate a community, include any rules or guidelines for participation.

For memberships that meet in person, consider personally handing the welcome pack to your new members at the next meeting. If you are strictly virtual, make sure everyone has access to the packet within their membership account or confirmation page. You may even include the welcome packet as a link in the initial email.
Help them activate. Design a few key touchpoints that a new member should perform and on what timeframe. This approach should help them begin to be active in their new membership and start seeing value as quickly as possible. Create an email onboarding sequence that triggers on this schedule and whether the user has completed the activation steps.
Ask for feedback. Once you onboard some members, ask them how the process felt. They'll give you great information about how you can improve in the future.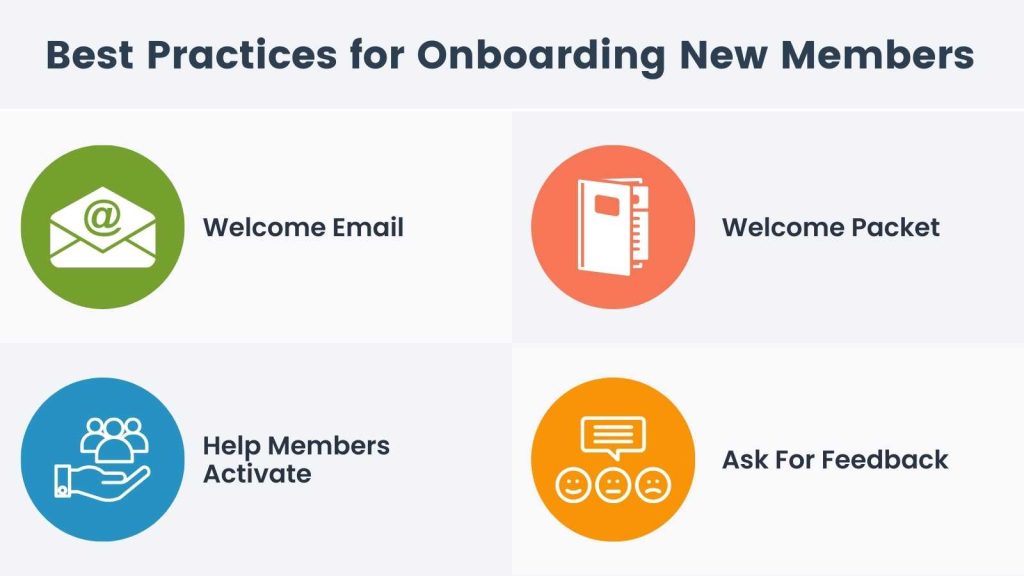 Sign Up with Paid Memberships Pro
Growing your membership has challenges, like increasing costs and the limits of technology. But you can help your membership grow by offering premium memberships to current members or creating business partnerships. You also want to onboard new members, so they feel welcome in your community.
If you're ready to make your membership run smoothly, Paid Memberships Pro has the features you need to take your membership to the next level and the pricing options that fit your business. To see what Paid Memberships Pro looks like in action, check out our customer showcase.