Whether you're just starting a membership site or you want to grow your existing membership business, you need specific goals. If you want to actually reach those goals, it's important to make sure you're using the right WordPress members-only plugin for your needs.
But choosing isn't always easy, but you can start by evaluating your business. This will help you understand the features that you need in order to grow.
Let's talk about how to go about it.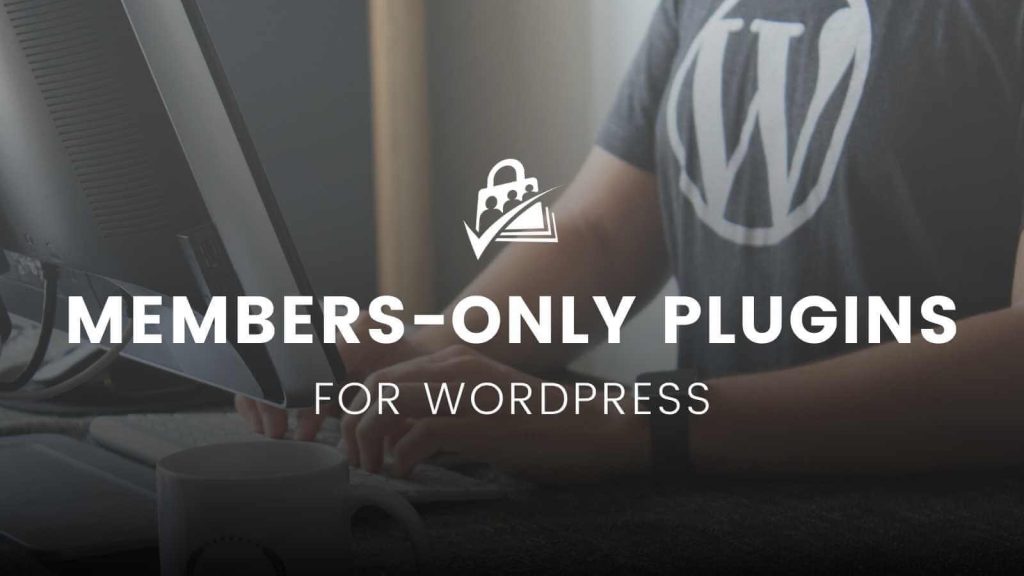 Evaluating Your Business Performance
Start with a S.W.O.T. Analysis
To decide on the right WordPress members-only plugin to grow your business, start with a S.W.O.T. analysis. This focuses on the strengths, weaknesses, opportunities, and threats that apply to your membership business.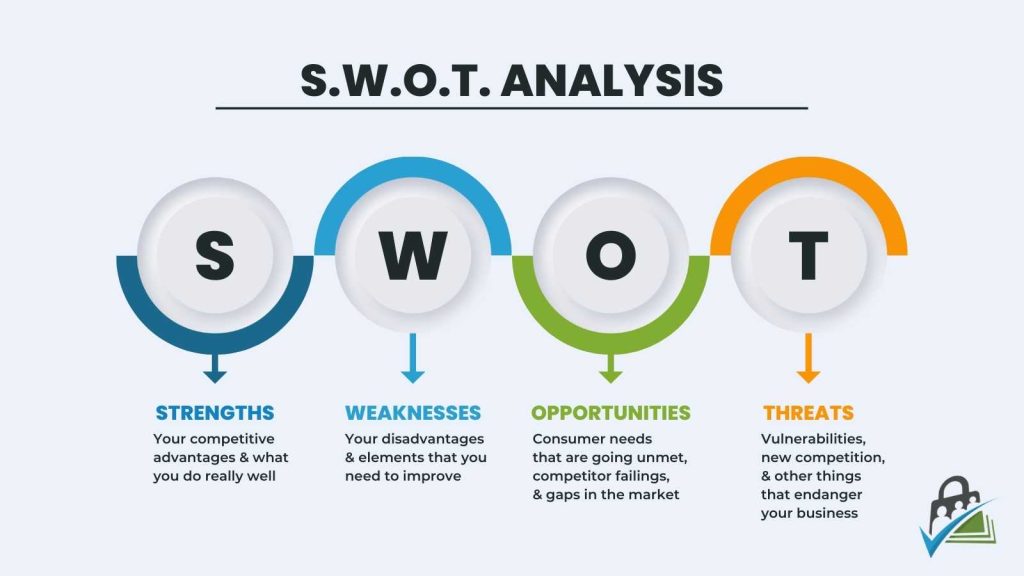 First, think about what's going well. What are your current strengths? Do you have any recent wins or accomplishments you can celebrate?
Compare this list of wins or strengths with what's not working. What's lagging behind in your business? Is there something you'd like to change to be more efficient? Are there areas where you're spending a lot of time for little payoff?
Then, take a look at potential opportunities you may be missing. What are your competitors doing that you aren't? Is there a need your customers have that isn't being addressed? If so, that's a sign you could be making money by addressing it.
Finally, take a look at potential threats to your business. Can new competitors pop up easily and take your business? Is your website data secure from malware and hackers? Is there another business infringing on your intellectual property?
Knowing how your membership business stacks up can help you set goals that make sense for you—and see what you need from a membership plugin.
Defining Your Growth Goals
Once you know where your membership business stands, it's time to define your growth goals and think about how you can get closer to them.
Areas to consider measuring:
Conversion rate. There isn't a set conversion rate that everyone should aim for, as it varies depending on the industry. However, you can look at competitors as well as how your other products or services convert if you want to develop a goal for your membership. Pay extra attention to things like your membership registration page if you want to increase conversions.
Member engagement and customer satisfaction. The primary goal of any business is to keep customers engaged with the business and satisfied with the product. To reach this goal, put some effort into things like improving your customer response time, having conversational customer interactions, and creating social media campaigns to attract new customers.
Subscriber growth. Memberships are a great way to build revenue, and setting subscriber growth goals can help your business hit your financial targets. Your subscriber goals should be based on the cost of your membership and your current conversion rates.

Remember: The higher the price, the fewer sales you need to make to meet your subscriber and revenue goals, but finding the pricing sweet spot requires some research. If you need more guidance on membership pricing, check our our post How to Price a Membership Site.
New offerings. When you launch something new, set a sales goal. Refer to the sales data from other products you offer, as well as your conversion rates from your emails and sales pages.
Revenue. To set solid revenue goals, think about how many products or services you need to sell to earn a certain amount of money. That way, you know exactly how much you need to sell to hit that revenue goal.
Marketing. Base your marketing goals on the stage that your business is in. Creating brand awareness, generating leads, increasing website traffic, and acquiring new customers are all potential marketing goals for different stages.
Operations. Base operations goals on the resources you have at your disposal. Creating a safer work environment, maintaining a staffing budget, and improving product quality are all examples of potential operations goals.
Team. If your business is growing and you have new team members, setting team goals like conducting regular team building activities and reducing project turnaround time can be great ways to engage your staff and get them on the same page. This can have a positive effect on the performance of your business.
Key Plugin Features for Business Growth
Once you know your membership and business goals, it's time to pick the plugin with must-have features to help you reach them. Not all plugins are the same, so there are things to consider.
User Friendly
Any plugin should be easy for you and your customers to use, and it should have all the tools you need to run your membership smoothly. Think about the features you need, and determine what would be easiest for your customers based on the data you already have about them.
Remember that your plugin must integrate with your website and the WordPress theme you use. If not, you may find that you're stuck doing a whole site redesign, which can slow down the membership launch and all the other business goals you set.
Member Communications
Communicating with members is what drives user engagement. The more your customers can interact with you and each other, the higher your engagement rate will be, and the more your customers will value the membership experience.
Find a plugin that allows social media-style communication between your members and enables you to reach out to the group and individual members.
Personalized Member Experience
The more personalized your member experience, the more connected your customers will feel to you and your membership—and members who feel connected are less likely to leave.
Finding a plugin that allows you to personalize login pages and communications between you and your members can make it easier to offer that experience.
Diverse Payment Options
A membership should be accessible to as many people as possible, so being able to accept payments from different payment gateways is crucial to your bottom line.
Not all your members will be in the same location, and they may not have access to one type of payment option.
Choose a WordPress members-only plugin that supports payment options for international payments and all the popular options for most of your customers. The more payment options you offer, the easier it will be for members to join.
Compatible Integrations
When you pick a membership plugin, it should not only be compatible with the website you already have; It should also integrate with other pieces of your technology stack. Pick a membership plugin that integrates with your email marketing software and social platforms, for example.
If you use Zapier to automate aspects of your business, you'll need a plugin that works with that as well.
Quality Support
Growing your business requires you to have the support to nip any tech issues in the bud. While most plugins are regularly updated and run smoothly, there is always the potential for a tech problem that requires more than a quick update.
Choosing a membership plugin with reliable support can be a game changer, especially when you're experiencing an issue that is costing your business money.
5 Best WordPress Members-Only Plugin for Business Growth
Once you've assessed the performance of your business, figured out your goals, and decided on the features you need, it's time to select a plugin. These are the best WordPress members-only plugins for business growth.
1. Paid Memberships Pro
Paid Memberships Pro is an open-source plugin that seamlessly integrates with any WordPress website. It's 100% free to use, and if you want support and updates, there are several premium plans at different price points, so you can choose based on your specific needs.
Plus, it's incredibly feature-rich and customizable, so no matter what you'd like to do with your membership, you can tailor PMPro to your needs.
2. Member Mouse
Member Mouse is a plugin that sets up quickly and allows you to sell products in addition to your membership. It comes with reporting tools and analytics to see how your membership is doing. But Member Mouse only offers a 14-day free trial before you have to buy a plan.
3. Restrict Content Pro
Restrict Content Pro is a lightweight plugin for creating a basic membership site. You can create paywalls and unlimited membership levels and enhance your membership with Add Ons.
The downside is that most of the Add Ons are paid, in addition to what you pay for the plugin itself.
4. MemberPress
MemberPress works with any WordPress theme, but if you'd like to customize some of the pages the plugin generates for your members, you'll probably need to contact a developer familiar with MemberPress. There's also no built-in forum technology, so your members can't easily communicate with one another.
5. Simple Membership Plugin
Simple Membership Plugin lives up to its name. It's an easy-to-use plugin that's simple to install and allows unlimited subscribers. But, if you'd like anything beyond this plugin's basics, you'll need to learn to code.
Selecting the Best WordPress Members-Only Plugin
Even after looking at some plugins, choosing which will work best for your business can be difficult. Before you make your decision, be sure you've taken these steps:
Review customer feedback. What do other customers have to say about the plugin? That will give you a glimpse into what your experience may be like. For example, we have pages for both customer testimonials and reviews by membership industry figures.
Determine your must-have features. Every membership requires different features. Figure out what you can't live without, eliminate any plugins that don't offer those things, and move on from there.
Consider the cost-benefit. Do the benefits of this plugin align with or exceed the costs? Or is it the other way around?
Ensure scalability. The goal is to grow your business, and you need your plugin to grow with it.
Confirm alignment with growth goals. Make sure the plugin will help you meet the goals you've set for your business.
Video: Key Features to Look for in a WordPress Membership Plugin
Try Paid Memberships Pro
In the end, selecting the best WordPress members-only plugin is essential in order to make an impact and reach your membership goals. If you're still on the fence about which plugin to choose, remember that Paid Memberships Pro is free to use and packed full of features.
Download Paid Memberships Pro today and see how it can help you reach your membership business goals.
Was this article helpful?