Courses and membership websites go hand in hand. Courses bring a unique selling point that incentivizes people to become members and membership websites provide one of the best platforms for courses.
Courses provide your members with tangible benefits — in the form of results they get from implementing the material they learn from you.
Still, the idea of courses and tutorials on your membership website can overwhelm website owners due to complexity.
Here's the good news:
You can easily set up a new course website or add a course to an existing membership-driven website using Paid Memberships Pro and its Courses for Membership Add On.
You can create and handle an educational website in the same way you handle a blogging platform.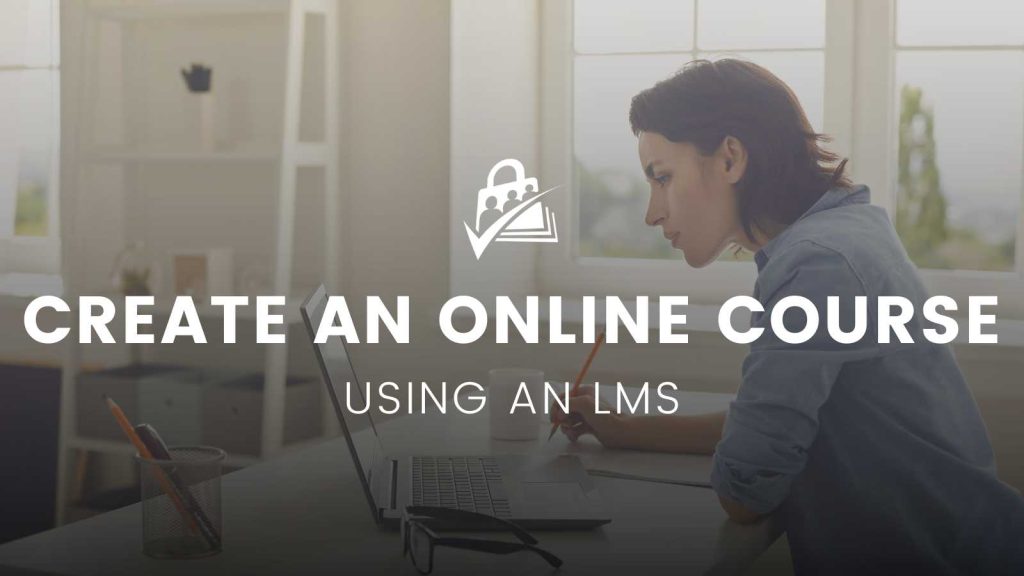 This step-by-step guide will show you how to create an online course with a WordPress learning management system (LMS) using the Courses for Membership Add On. We will also discuss how it works with popular LMS for WordPress plugins.
LMS for WordPress: Courses for Membership Add On
Courses for Membership Add On is a free Add On for the Paid Memberships Pro plugin. It serves as a user-friendly LMS for WordPress.
With this Add On, you can set up an entire online course using WordPress on your membership website.
With Courses for Membership Add On, you can:
Create unlimited courses and lessons
Restrict access to the courses and lessons based on membership levels
Organize the courses by assigning categories
Show pricing for the membership or individual courses
Enable your members to track their progress
By excluding quizzes and gamification features, this Add On simplifies the course creation for a WordPress site. You can get an easy-to-consume course up and running to deliver lesson content to your audience in no time.
Nonetheless, the Courses for Membership Add On doesn't end at basic course functionality.
We will delve into that further down. Right now, let's use the Courses for Membership Add On to create an online course with WordPress for your membership website.
Video: Launch a Free PMPro Courses Demo Site to Test Drive the Plugin with InstaWP
How To Create an Online Course With WordPress (Step by Step)
Let's see how you can create an online course with WordPress.
Before we begin, here are the prerequisites:
A WordPress host (we recommend Pressable)
A domain name
WordPress installation from WordPress.org (your host may take care of this for you)
WordPress theme (we recommend Memberlite)
SEO plugin (ex. Yoast)
Paid Memberships Pro
Make sure your WordPress website is ready by checking off these prerequisites. Once done, follow the steps below.
Step 1: Install the Courses for Membership Add On
Log in to your WordPress dashboard and go to Memberships > Add Ons.
Press Ctrl (or cmd) + F and search for Courses For Membership. Click on the Install below the Add On's name. Then, click on Activate.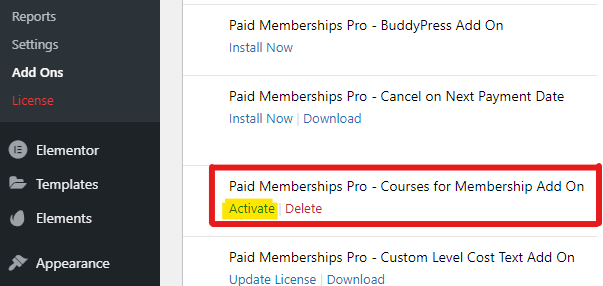 Step 2: Add Your First Course
Once the Add On has been activated, you'll see a notice in your dashboard prompting you to add your first course. Click the link.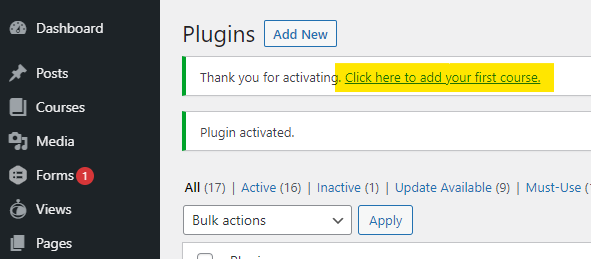 It will take you to the Courses page to create a new course or edit existing courses using the built-in course builder (or page builder).
Click the Add New Course button to open up the editor.

Step 3: Add Lessons and Set Membership Level
Once in the editor, you can add a title and course description like a blog post.
Below the editor, you can add lessons in the order you want them to appear in the course.
(Note: you'll need to create lessons and publish them before you can add them to the course. Navigate to step 4 if you want to create lessons first.)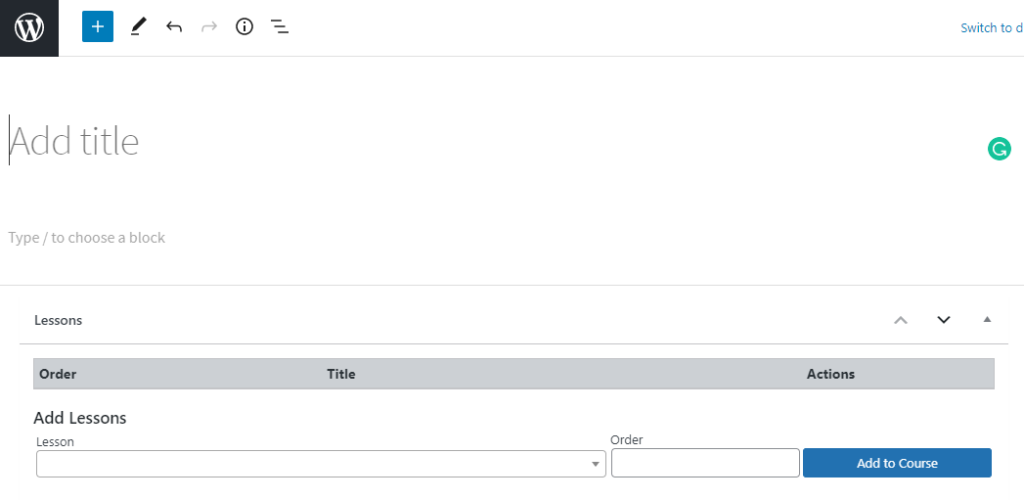 From the right-hand sidebar, you can assign a course category, add a featured image, write an excerpt, and more.
The most important thing for paid courses is to use Require Membership. In this panel, check off the membership levels that you want to provide access to the course.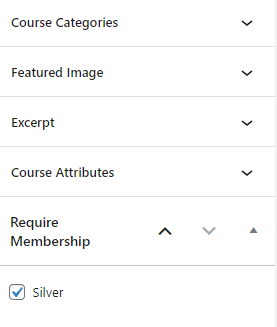 In this example, we've set the course to require a Silver level. Once the course is published, only silver members will be able to access the course.
Non-members and members who signed up for a different membership tier won't access the course. Instead, they'll be redirected to the course page that will prompt them to log in or join to view the course content.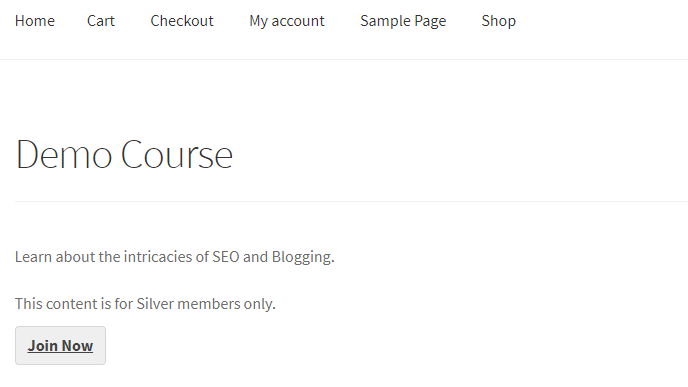 Once you're done creating your course, click the Publish button to make your course live. You can then view how the course looks on the front end.
Step 4: Create Lessons in an LMS
To create a lesson within the WordPress learning management system, open WordPress dashboard and go to Courses > Add A New Lesson.
Once the editor loads, you can create a lesson as you create any other blog post. The lesson editor works like a regular block editor in WordPress — you can add text, images, videos, and audio and use any other block available to you.

Once you are done with the content, you can assign the lesson to a published course using the Course panel in the sidebar. You can also set the lesson order from the Course Attributes panel.
When you are done, click Publish.
Repeat the same steps for creating more lessons and adding them to a course.
Step 6: Adjust Course Categories
While you can assign a course category when creating a course, you can also create and assign categories for organizing your course structure later on.
Go to Courses > Course Categories. Set a name, enter a slug, and write a description for each category.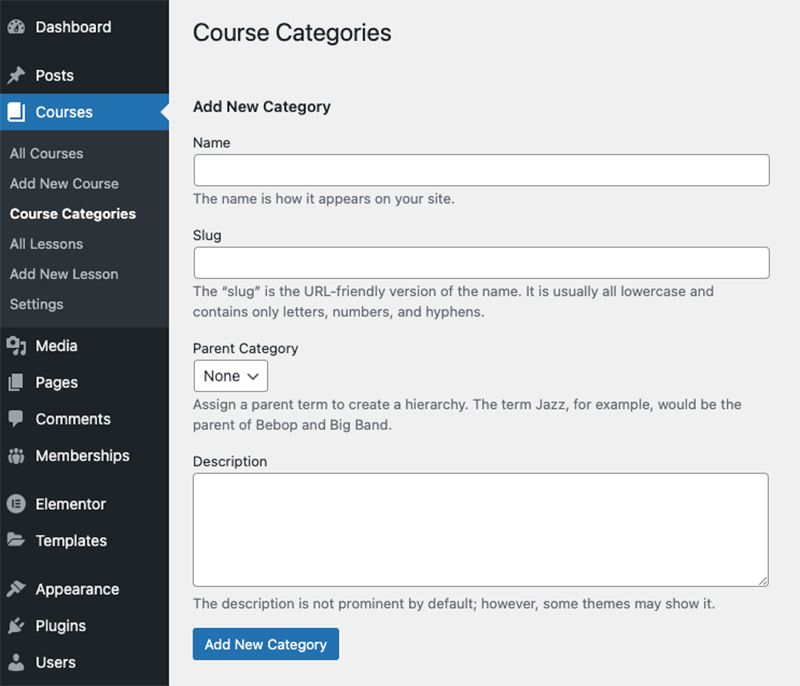 Once you've created all the categories for your courses, you can assign these categories by using the Quick Edit action in All Courses.
To embark on more course creation, simply repeat the above steps as many times as you need.
Use Courses Add On With a WordPress Learning Management System
You can also use the Courses for Membership Add On with other online learning management systems. The Add On will protect your LifterLMS or LearnDash courses and provide access to paid subscribers only.
To do this:
Step 1: Select Your LMS
Go to Membership > Courses. Then, tick the box next to LearnDash or LifterLMS (depending on the WordPress LMS plugin you're using). Save your settings.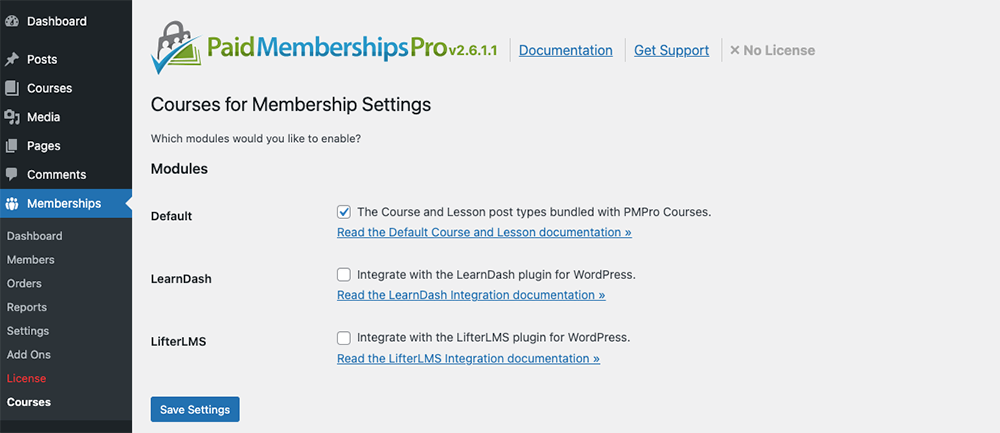 Step 2: Install Custom Post Type Membership Access Add On
Install the Custom Post Type Membership Access Add On. Activate the Add On by going to Membership > Add Ons.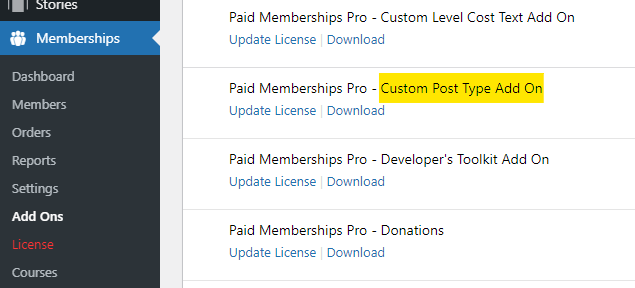 You can then use this Add On to protect courses built with any LMS for WordPress plugin that uses custom post types.
Step 3: Set Redirects
Navigate to Memberships > CPT Access in the WordPress Admin to set redirection rules — to redirect non-members when they try to access the paid content.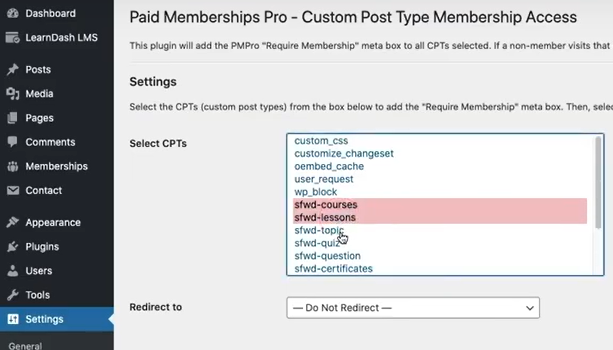 Step 4: Configure Course Access Settings
To protect courses prepared by LifterLMS and LearnDash, edit the course and navigate the Require Membership panel.
Check off the membership levels you want to provide access.
For LearnDash, you will also have to set the Course Access Settings to Closed in LearnDash settings.
Now, whenever non-members try to access either your LifterLMS or LearnDash course, they won't see the contents of the course. Instead, they'll see a notice telling them the content is members-only.
It will redirect them to the membership webpage to go through the checkout process via a payment gateway that accepts PayPal, Stripe, and more.
Courses for Membership Add On vs. LMS for WordPress Plugin: Which Option Is Right for You?
Having discussed both Courses for Membership Add On and LMS for WordPress, you would be wondering about the better option for you.
Which path should you take to create an online course with WordPress?
It comes to your requirements.
Here's what the Courses for Membership add-on brings to the table:
Simple and easy to use
Lightweight and straightforward
It suits beginners and individuals looking for a simple solution without complicated additional features.
Here's what LMS for WordPress course plugins like LifterLMS and LearnDash offer:
Quizzes
Prerequisites
Leaderboards
Customization
Course completion certificates.
If you are developing a detailed and focused course, you will benefit from a detailed learning management system. In that case, a plugin like LifterLMS and LearnDash with our membership plugin provides the best solution.
You get not only the detailed courses but also a way to monetize from them.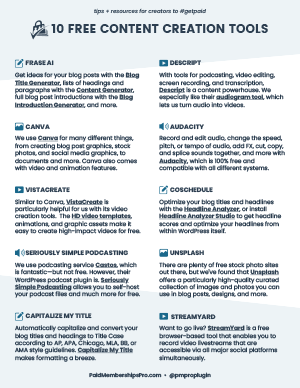 DOWNLOAD 10 FREE CONTENT CREATION TOOLS NOW
Looking to start creating graphics, videos, and voice content for your membership site? This cheatsheet shares the top 10 free tools we use to create rich media at PMPro. Use these tools to create rich media content like PDFs, commercials, audiograms, blogs, social graphics, and more.
Final Thoughts: How To Create an Online Course With a WordPress LMS
You can easily create your course on your membership website with Courses for Memberships Add On.
And if you need more features, you can use LMS for WordPress plugins like LifterLMS or LearnDash. That doesn't mean that you have to sacrifice on security. You can still use Courses for Memberships Add On to protect those courses.
Are you ready to start growing your online course business and attracting new students?
With Paid Memberships Pro, you can create free and paid subscriptions to your course content, benefit from a wide variety of Add Ons and integrations specifically designed for selling online courses, and manage your course on WordPress.
We know that a WordPress site has tons of moving parts. Choosing the right plugins, themes, hosting, third party services, design assets, and more can feel overwhelming.
Paid Memberships Pro is a comprehensive platform built for any kind of eLearning environment. Learn exactly what you'll get — the plugins, the support, and the training — when you build your online course with Paid Memberships Pro.
Was this article helpful?