You have your membership business model in mind, and possibly even set-up, but what now? How can you engage your members and keep them coming back and continue their subscription? The Marketing Strategy tips in this guide might just help.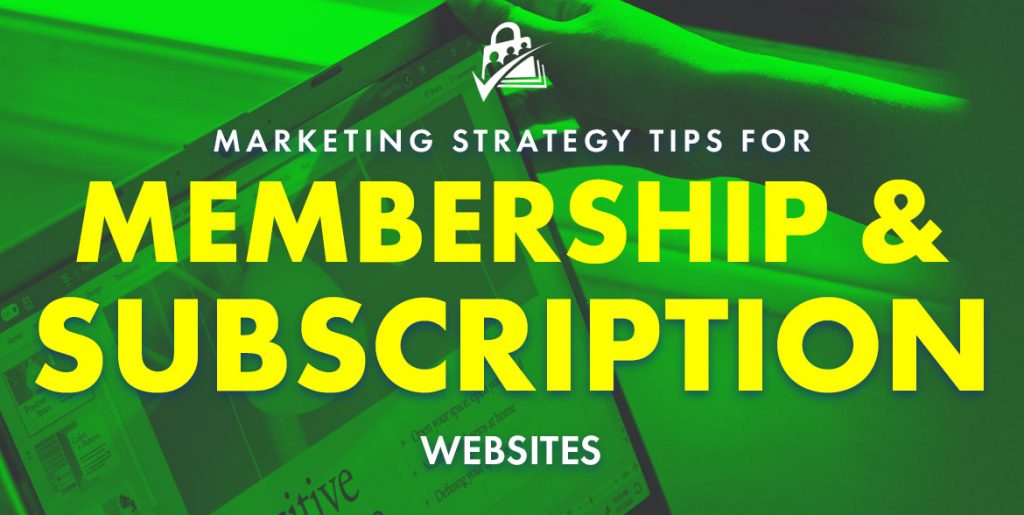 Some Marketing Strategy Pointers
Below are some quick-fire marketing tips to get you started on marketing your membership or subscription site.
A Decision on Access
Decide what content is going to be available to the Public (non-members), and what content requires a Membership (paid membership level).
---
Free content
Think about giving something away for free. Free content builds interest, conveys value, and demonstrates what members should expect when they commit to a membership. Read more on giving something away for free with PMPro.
---
Value for Money
The content, product, or service you decide to sell needs to be of value to the paying member. Find out what your competitors are charging and decide what you can charge. Once you believe in the worth behind the value in your product you can stand by it, even if it is criticized for being "too expensive". You will be surprised how your target market would rather pay a little more if they know you care about your value and business. Jason gives some pricing advice in this article.
---
Customer Details
Capture your member's contact information on sign-up. This way you can continue to send them enticing information about your business and anything new you have to offer. Email marketing continues to be a valuable way to reach your customers.
---
Cancellations
Give members the option to cancel. No-one wants to feel they are forced to receive or listen to information. Having the option to "cancel at any time", or that they feel there is not a "forever" commitment (especially a recurring subscription) can increase interest in membership sign-ups. If a member cancels, it also helps you to focus on the members who want to hear what you have to offer.
---
Focus on value:
What can you offer to improve your members' lives? Information to make them feel heard or empowered can keep them interested.
---
Be Visible
Sharing your personal experience and making yourself available can help members identify with you and your brand. This can make you feel vulnerable but find a balance to making people aware that there are real people who care behind the subscription.
---
Social Media
Where are your members most likely to interact with your brand? If you are an instructor perhaps Facebook is your target market OR if you are looking for business like-minded people, Twitter could be better suited for your content. This should not hold you back, decide on one, and see who responds to your posts the most. It also does not hurt to boost or spend a bit of money here.
---
Want to read more about content marketing?
We have a series of articles on the topic of content marketing—and we followed our own advice in point 8 to"narrow it down" into a few distinct posts. Here is some continued reading for you to explore related to content marketing: