The Approvals Add On allows you to set up a unique approval or application process for your membership site. After a member signs up, the admin will have the ability to approve their membership or deny the application.
View the Add On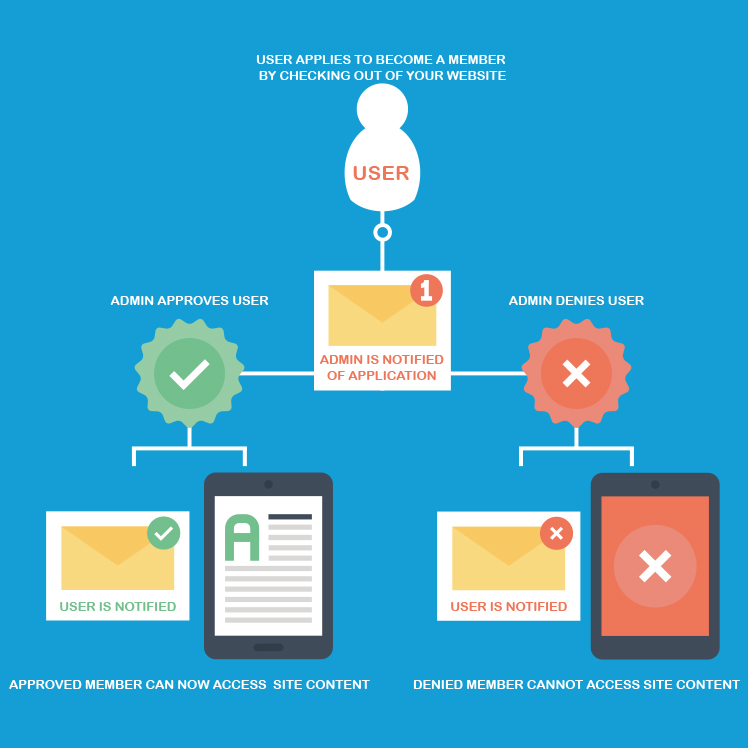 The diagram above explains how approval fits into the standard membership checkout process.
How it Works
Using the add on, you can set your membership levels to require approval with a few options. Not only can you set a level to require approval, you can also set a level to require an approved membership from another level in order to complete checkout.

This allows you to offer a two-step membership application and full membership registration model. You can place an application fee on the application level, and then charge your full recurring membership fee on the primary membership for approved members. Extend your site further by using fields add via the Register Helper Add On to gather member information that will help you decide whether to approve or deny the membership.
View the Add On