Starting a membership website can be incredibly rewarding. You can create a membership website for almost any niche and gradually build a business that brings in consistent monthly revenue.
However, the legal side of things can make any aspiring membership site owner nervous. It's understandable, as non-compliance can lead to all kinds of potential problems.
The legal requirements for a membership site can be challenging to understand, so we've simplified them for you in this brief guide.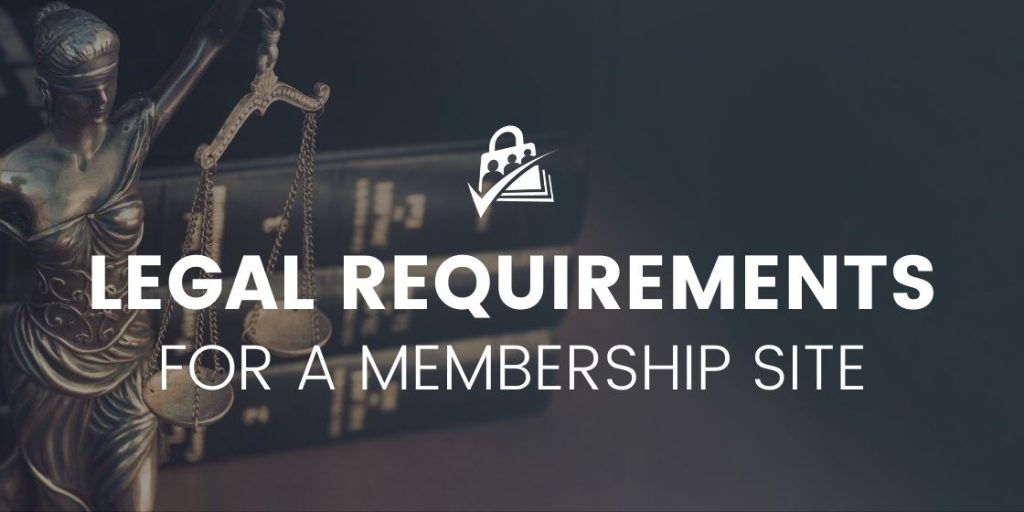 Disclaimer: Paid Memberships Pro does not provide legal advice. While we make every effort to provide accurate and useful information, we recommend you consult a lawyer and/or a tax professional if you want legal and/or tax advice.
1. Check the Availability of Your Business Name
It's important to check if your desired business name is actually available before finalizing it. Using an existing trademarked name can mean trouble for a membership site (or any other business).
In fact, it's technically considered theft of someone else's intellectual property.
The U.S. Patent and Trademark Office (USPTO) maintains a trademark database. Run a search to see if your desired name is already trademarked. You can also search for the name on social media platforms using a tool like Namechk.
Don't forget to check variations and words with similar spelling, just to be safe.

Once you know that you're in the clear, you should create a uniform online presence across the platforms you intend to use as soon as possible. This can help you avoid confusing your customers with other brands, having to use multiple different usernames, or worse – having to start all over and rename your business due to trademark infringement.
If you decide to apply for a trademark and you have a bona fide intent of using your business name within three to four years, the USPTO has an intent-to-use filing option (for business owners who haven't previously used their trademark in commerce).
When you're ready to launch your business:
Register for the social accounts that you want to use
Purchase your domain name
Create a Coming Soon landing page
In short: Do everything you can to establish that you began using your business name on a specific date in history.
2. Register Your Business
After selecting your business name, the next step is to register and create a legal structure for your business.
Choose your legal structure carefully – it will affect the upfront costs of setting up your membership site, as well as your legal upkeep, liability, and taxes.
There are four options to choose from:
Sole proprietorship
Partnership (General and Limited)
Limited Liability Company (LLC)
Corporation (S or C Corporation)
Sole proprietorship and partnership are simpler choices suitable for small businesses and have fewer regulatory requirements. Consider sole proprietorship or a partnership to see how a membership model functions and limit the legal requirements for your membership site.
LLC is an ideal choice for membership sites if you're confident about your website's future. This is because an LLC offers the best of both worlds; It's a hybrid structure where partners enjoy profit-sharing flexibility as well as limited liability.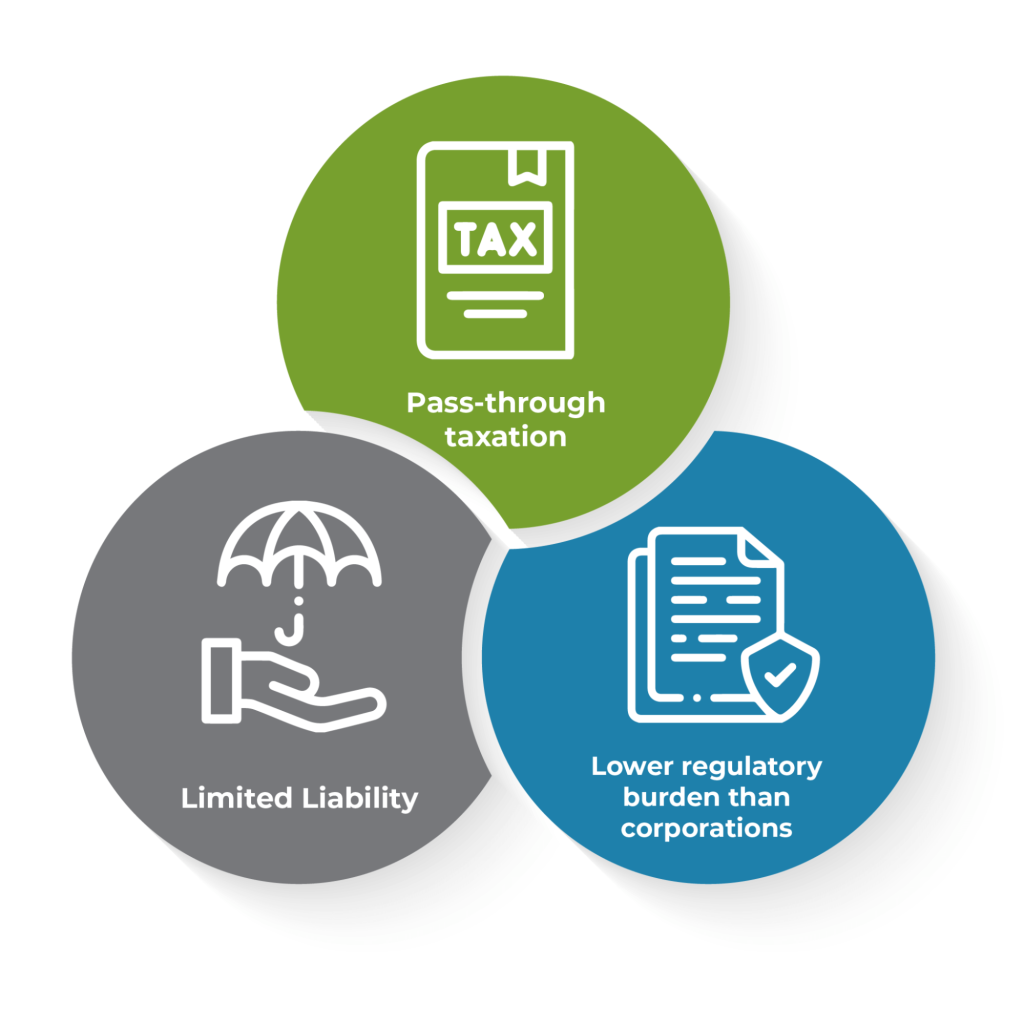 Corporations are ideal for larger businesses. This structure lets you raise capital easily, but also comes with legal requirements that may be inappropriate for a membership site.
Register your business to make it a distinct legal entity. How and where you need to register depends on your business structure and business location.

The U.S. Small Business Administration (SBA)
If you chose any structure other than sole proprietorship, you'll need to register with federal and state agencies. Consult the SBA for more information on how to apply for a federal and state tax ID number.
3. Learn About Taxation
When you start a membership site, it's important to understand how your revenue will be taxed.
Membership site taxes depend on the legal structure of your business:
Here's a table summarizing the legal business structures you can choose from:
Business Structure
Compliance Requirements
Liability
Sole Proprietorship
Light
Unlimited
General Partnership
Light
Unlimited
Limited Partnership
Light
Unlimited for General Partners
Limited for Limited Partners
Limited Liability Company (LLC)
Moderate
Limited
C-Corporation
Strict
Limited
S-Corporation
Strict
Limited
Certain tools like Avalara can automate the tax compliance process for you. The Avalara Integration for Paid Memberships Pro is a fantastic choice if you want to be sure you're complying with all applicable tax laws as you set up and run your membership business.
4. Set Up a Bank Account
Do you need a separate bank account for your membership business?
The short answer is yes. The IRS also ecommends using separate accounts because it allows you to easily find your business expenses when filing taxes.
If you plan on using a credit card to run your membership site, you should choose a business credit card. Business credit cards are particularly helpful when it comes to earning rewards on your business-related payments.
A separate bank account is a legal requirement for a membership site structured as an LLC or a corporation.
To open a bank account for your LLC, you will need:
Articles of Organization: A public document that establishes the existence of an LLC.
Proof of EIN (Employer Identification Number): A 9-digit number assigned by the IRS.
LLC operating agreement: A document highlighting the ownership and duties of the LLC's members.
Business license: A license required to operate in a specific industry or jurisdiction.
Fictitious name certificate: A document showing the company's operating name.
The documents listed above serve as the minimum requirement in most states. You may need additional documents depending on your bank or state.
5. Digital Products vs. Physical Products
You can sell both digital and physical products with a membership or subscription business model. However, it's always a good idea to consider the taxes when choosing between the two.
Taxes for physical and digital products (as well as the definition of a digital product) vary by state.
Several U.S. states have no tax on digital products at all. The tax rates in other states range between 1-7%, depending on the state and the type of digital product.
Still, you only need to collect sales tax on digital products if you have sales tax nexus (which is, in some cases, just a physical or economic connection to the customer's billing state) or you make more than $10,000 in yearly revenue.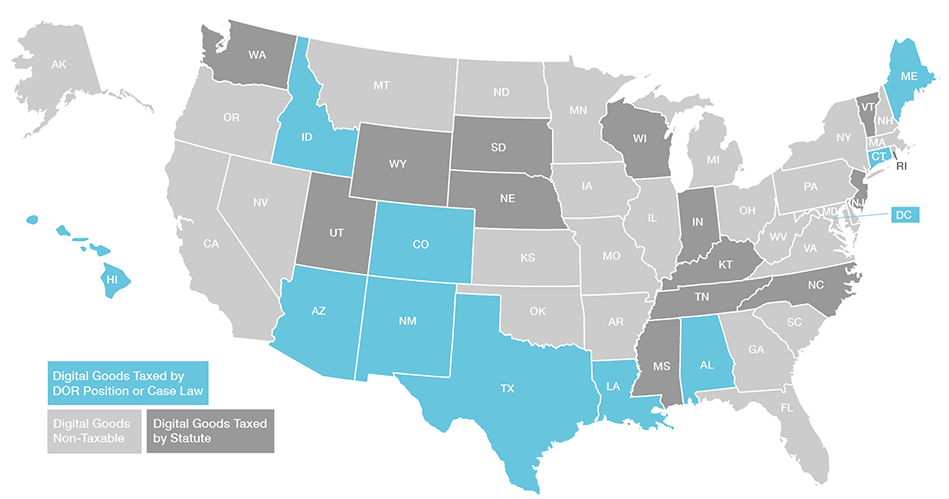 You can use TaxJar's sales tax calculator to find the combined sales tax rate for a location, their post on sales tax by state, or their sales tax API demo to explore different nexus and customer location combinations.
If you don't have nexus in the same state (US) or country as the customer's delivery address, no sales tax is collected.

TaxJar
On the other hand, if you own a subscription business selling physical products (like shaving equipment), you will need to factor in additional costs for things like importing and exporting – depending on your supply lines.
For food products in particular, you should consider things like FDA approval as well.
6. Site Terms and Conditions
To avoid legal liabilities for your membership site, establish a set of rules and clear policies for your users.
You can often find templates online or within WordPress membership plugins, so you don't necessarily need to write them from scratch.
Remember: you don't need a physical contract. When a member accepts your terms and conditions by clicking the 'Accept' button, it's legally the same as signing a physical contract.
Now, let's talk about the rules and policies to establish for your membership site.
Membership Rules
Membership rules aren't legal requirements for a membership site, but they can aid in the success of your membership site.
As the site owner, you get to decide on the rules and guidelines in place that limit misuse of your platform – including illegal or unethical behavior.
Determining your rules is only half of the work; You also have to figure out how to monitor and effectively deal with rule-breaking behavior and content.
Consider asking passionate users to assist you in maintaining your community on a volunteer basis. Your chosen moderators can lead by example and monitor user submissions, for example.
Refunds and Requests for Cancellation
Let's face it: Some members will want out at some point – maybe even right after becoming a member.
We generally encourage generous refund policies because it builds trust and puts the customer's mind at ease.
To avoid disputes with members and protect your reputation in the long run, it's wise to establish a clear refund and cancellation policy. State exactly how you handle cancellation requests (the number of days it takes, for example).
You can also reduce refund requests with a free trial that offers access to specific types of content based on your membership levels.
Cancellation and refund policies aren't technically legal requirements for a membership site. But they can help avoid disputes, grumpy former subscribers, and bad reviews.
Terms-of-Use Agreement
A terms-of-use agreement establishes the website's relationship with its members by granting them the right to use the membership site as long as they adhere to its acceptable use policy.
Typically, an acceptable use policy forbids members from acting against the community's well-being — such as spamming other members or overloading the website's servers using bots.
Privacy Policy
With laws like the General Data Protection Regulation (GDPR) being introduced by governments worldwide, a privacy policy might be a legal requirement for a membership site in your region.
To run an email marketing campaign for your e-commerce business, you'll need a list of email addresses. But you may need a member's permission to access their personal data, depending on the laws where they live.
Besides emails, personal data could include other contact information like phone numbers, IP addresses, and method of payment.
Disclaimers
Disclaimers help you avoid liabilities from the content published on your website.
For example, you might display a disclaimer to tell new members that the articles on your membership site are only for informational purposes. Then you can't be held liable for any loss or harm caused to a member who acts upon that information.
Suppose your membership site covers topics related to law. You might display an additional disclaimer directing members to seek legal advice from a professional.
Include disclaimers that prevent future problems. For example, some disclaimers reserve the right of website owners to change the pricing of their membership site (and additional material like exclusive content, webinars, and online courses) at their discretion.
Final Thoughts: Legal Requirements for a Membership Site
Starting a membership or subscription site is easier than ever before. You can create a WordPress site, set up a payment gateway like Paypal or Stripe, and start charging for access to your content.
It's often the legal requirements for starting and running a membership site that entrepreneurs find challenging. Hopefully, this guide makes things simpler for you.
Are you ready to launch your new membership website? Sign up for Paid Memberships Pro's free trial today to kickstart your membership business.
Was this article helpful?