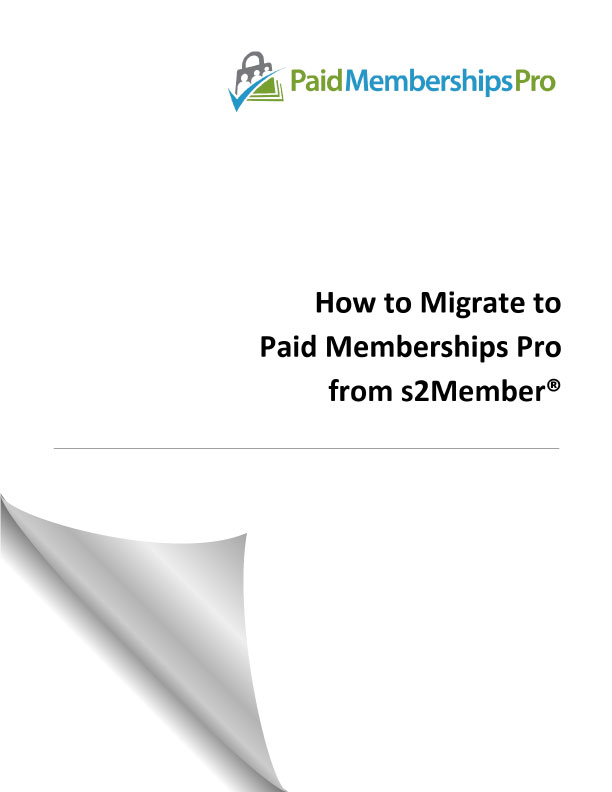 We get a lot of requests for the steps to convert to Paid Memberships Pro from other plugins.
I just drafted a PDF outlining the steps for a conversion from s2Member® to Paid Memberships Pro. The guide is available as a PDF to PMPro Members and higher.
The steps for this conversion will require a strong knowledge of MySQL databases, PHP, WordPress, FTP, etc. If you'd like information on pricing for this conversion, please contact us or reach out to your favorite developer. We'll happily provide them with support along the way as they do your conversion project.
---