Running a successful association is a juggling act. You have to provide your members with the benefits they signed up for, stay on top of the legal requirements, and handle all necessary administrative tasks.
It can be difficult to keep all of the balls in the air, especially when it's time to collect association dues. You send repeated emails, but it feels like some of your members have ghosted you.
Wouldn't it be great to have a plan to collect association dues that kept your members engaged and paying on time?
Following these tips, you can easily create a system to collect membership fees. The best part? You'll collect dues on time, and your members will be happy to pay them.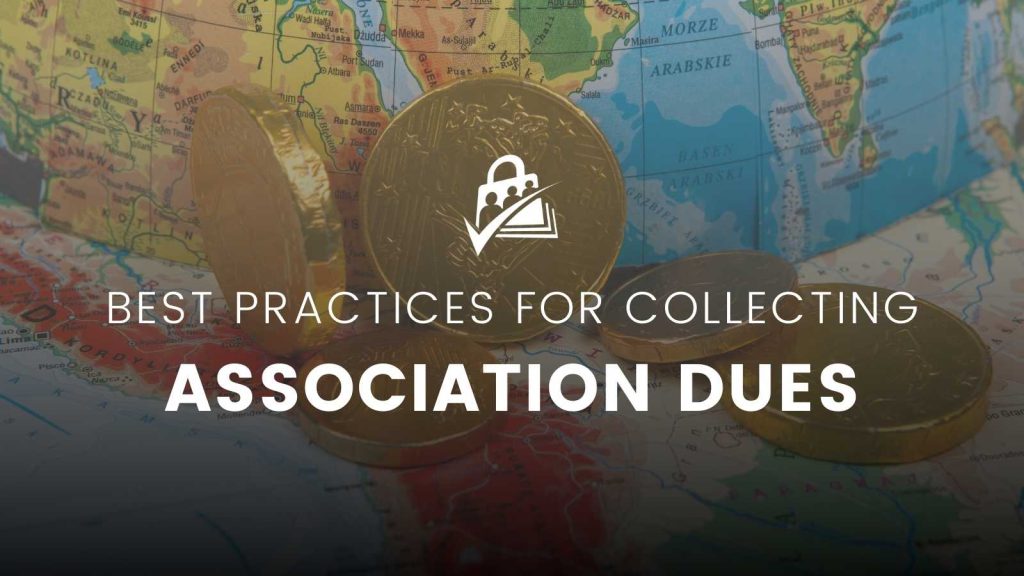 Preparing to Collect Association Dues
Before you send association members their dues reminders, formulate a plan. It will help you determine the best way to collect membership dues.
Evaluate Your ROI
Think about what members get from the association and how much the organization gets from dues. Are these in balance? If not, increasing your association dues might be a good idea.
Don't forget to take a look at payment processing fees. If your members pay online, there's a chance your payment gateway charges a fee. Remember to factor this into your association membership pricing.
Establish a Clear Collection Schedule
Members will appreciate knowing when to pay. Many memberships charge on a monthly or yearly schedule.
Monthly dues are great for attracting new members since they don't have to make a long-term commitment—but since members can leave at any time, it can be challenging to predict monthly revenue.
Many members like the convenience of paying one annual payment. The only problem is that members may forget about the association without a monthly reminder, and membership engagement can suffer.
Whichever method you choose, be sure to send your invoices early if you want to receive payments on time.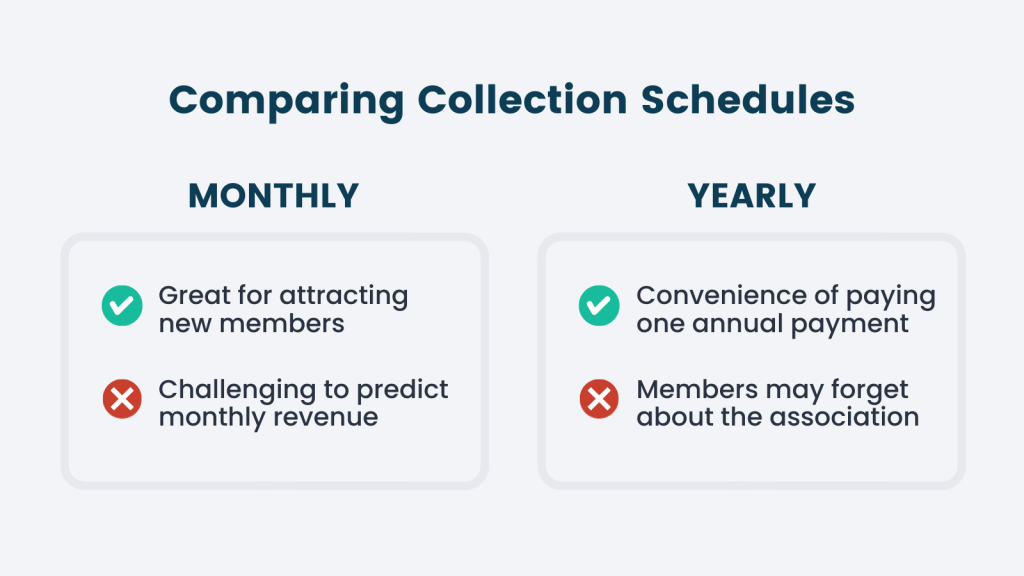 Create a Communication Plan
Email marketing software makes it easy to contact your members all at once, but sending just one mass email might not be enough. Keep track of email opens, and send reminders to members who haven't opened previous messages if you want to avoid chasing them for dues later.
Remember: It's okay to ask for association dues more than once.
Your members are busy and probably have full inboxes. Sending multiple messages is an excellent way to make sure they actually see your payment reminder emails.
Consider Offering Incentives
Some members may not send in their dues until the last minute. Consider offering incentives to pay early to mitigate this issue.
For example, you might decide to give a discount to association members who pay their dues before a certain date. However, member dues should still cover all of your association costs—even when you factor in promotions.
These incentives show members that prompt payments are valued and appreciated, and encourage them to pay sooner rather than later.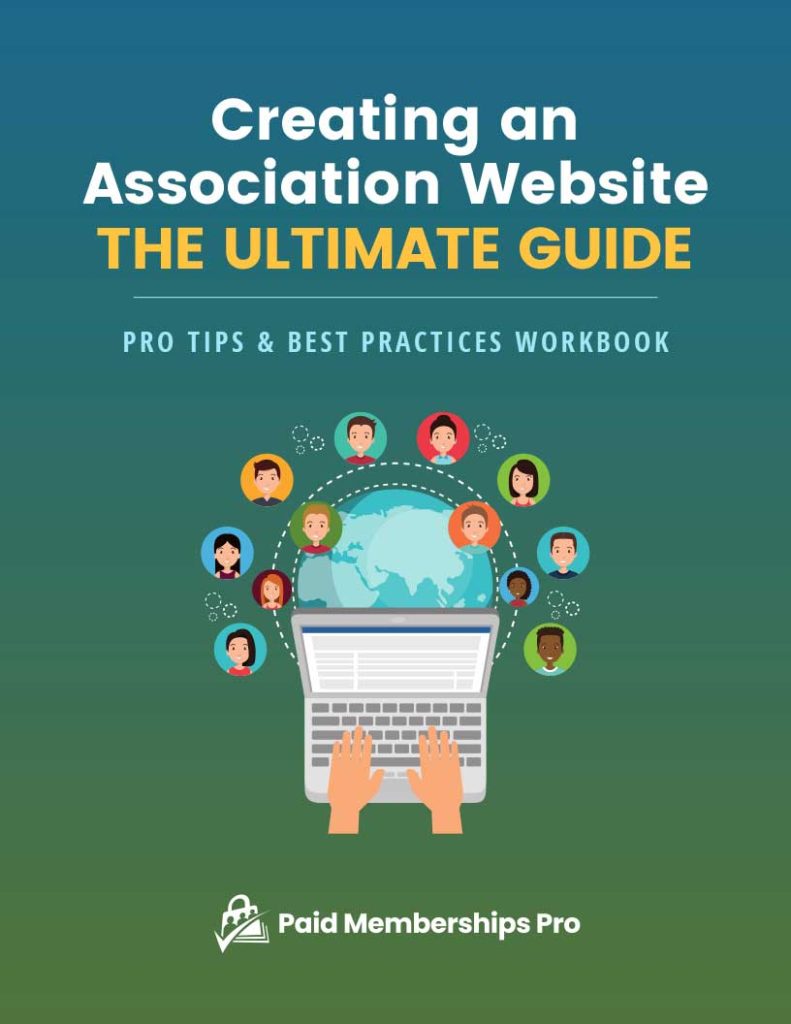 ASSOCIATION PLANNING WORKBOOK: DOWNLOAD NOW
Download the companion workbook to plan your online association. It's packed with 11 worksheets to help you narrow in on your association goals, structure, approval or community policies, marketing process and more.
Complete the workbook sections as you read this post then keep it handy as you build your online course business.
Tips for Communicating About Association Dues
No one likes a surprise bill, including your association members. Clear communication is essential when it comes to collecting association dues on time.
The following tips will help you communicate with your members about their upcoming dues:
Ensure your message is clear. All dues notices should include the specific due date and any incentives you offer for early payment. Also, be sure to clarify what happens if they don't pay on time—such as receiving late fees or losing their membership status, for example.
Allow plenty of time. Begin notifying members of their association dues early and send plenty of reminders.
Remind members of the value. Your association has a lot to offer your members, so don't hesitate to remind them of the benefits they will experience by continuing to pay.
Offer upgrade options. If your association has different membership tiers with various benefits available in each, your dues notices are a great place to remind members of their upgrade options.

Check out our post about how you can leverage premium subscription services to boost your association revenue while appealing to different audience segments and offering extra value to your most engaged members.
Be transparent about price increases. Nothing remains the same price forever. As the cost of running your association goes up over time, your dues will need to increase as well. Of course, your members probably won't be excited to hear that you're raising your membership prices. But if you give them an explanation and plenty of notice, they'll have time to process the change.
Personalize when possible. Most email marketing software allows you to personalize the recipient in the email subject line as well as the body of the email. People are much more likely to open emails that feel personal, so they're more likely to see their bill and pay their dues on time if your emails are personalized.
Remember to follow up. Once you've sent your dues notices, don't forget to follow up with members who still haven't paid, as well as those who have paid. Send the former another reminder, and the latter a message thanking them for paying their dues on time.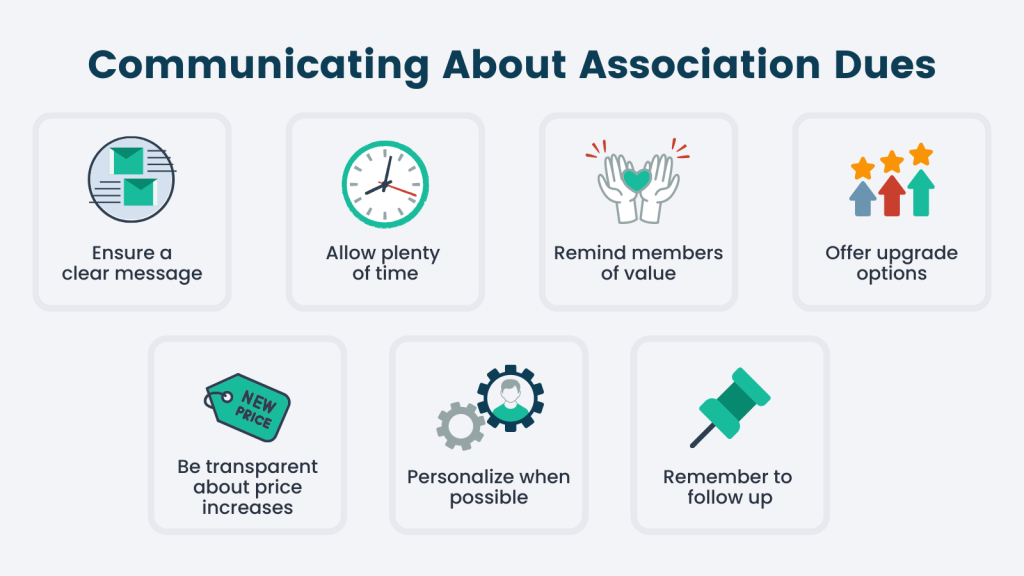 Best Practices for Collecting Association Dues
Now that you have a plan for collecting dues, it's time to get down to business. These best practices will help simplify the process for your association:
Make it simple. Give your members renewal options that are quick and easy—online payments on your association website, for example. Make sure your site is easy to navigate and the checkout process is optimized, so that minimum effort is required for members to pay their dues.
Diversify payment options. If you want to maximize your revenue and encourage as many members to pay on time as possible, let them pay however is easiest for them. Online payment options are great, but ACH transfer or check may be necessary for some members.

Don't hesitate to survey your members to see what payment methods they need.
Automate renewals. Automatic renewals are great for members who simply don't want the hassle of remembering to pay every time. They also help you better estimate your revenue based on how many members automatically renew.
Increase flexibility. If your prices are set to increase, you might consider allowing existing members to pay the old membership price for a period of time. For members with budget concerns, this flexible approach might be exactly what they need to stay in your association.

Remember that some members will simply get tired of paying for your membership alongside all of the other things they pay for on a monthly basis. For some ideas on how to deal with this, check out our post on subscription fatigue.
Maintain accurate records. Since dues aren't paid by every member at the same time, it's crucial to keep accurate records, so you know who has paid and who hasn't. A membership WordPress plugin can do this for you. In fact, selecting the best membership plugin can save you hours of poring over spreadsheets.
Reconnect with lapsed members. If you want to win back members who have left, consider creating a campaign to entice them to return. Offer lapsed members discounts or other incentives to get them to rejoin.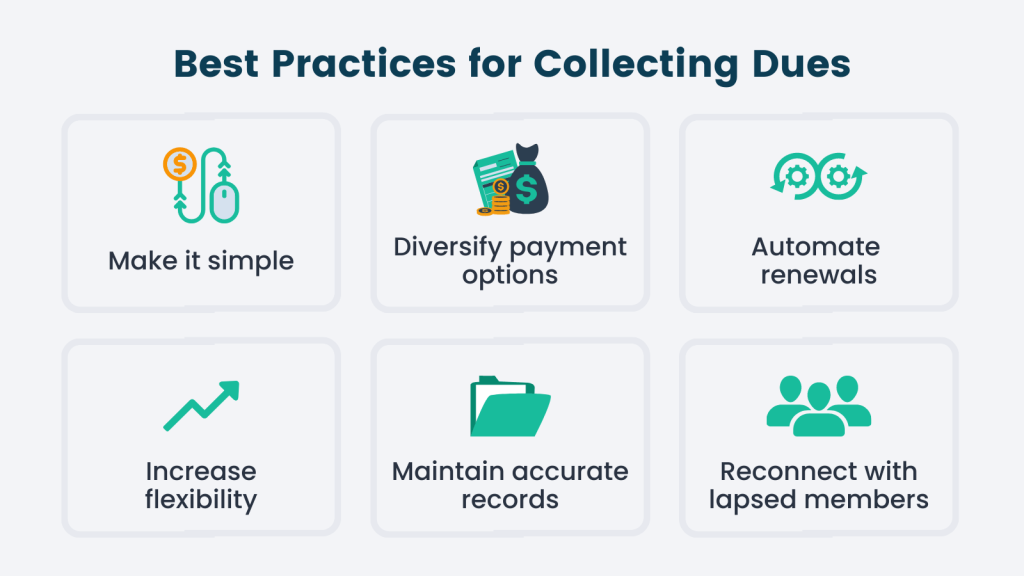 Take the Hassle Out of Collecting Association Dues
Running an association takes work, but the right WordPress membership plugin can eliminate a lot of the hassle. Paid Memberships Pro gives you the powerful tools you need to build and manage an association of any size—so your time can be spent building relationships and serving members.
Learn more about how PMPro helps you build and grow an association that is customized to your mission, core values, and the needs of your members.
Download Paid Memberships Pro today and get started for free.
Was this article helpful?