Digital products are a great way to monetize your unique skills. From photography hobbyists to marketing experts, people from diverse backgrounds with low technology skills are turning their digital product ideas into profitable businesses.
With 4.95 billion internet users worldwide, it's not surprising that people are shifting to digital products for learning and entertainment. In fact, Statista predicts that by 2026, digital products will account for 46% of the media revenue worldwide.
If you have a particular skill or an advanced hobby, you have a wealth of profitable digital product ideas waiting for your – from online courses, podcasts, videos, to templates and companion content.
Let's see why digital products work so well and look at some ideas for digital products that you can turn into a profitable online business.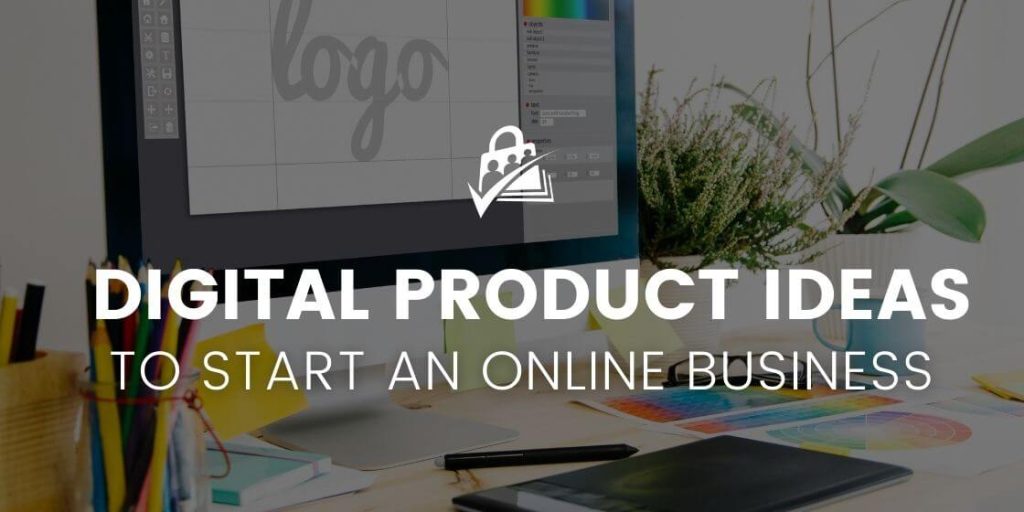 The Benefits of Digital Products
Selling digital products can be a very quick and low-risk way to start an online business, with plenty of flexibility, scalability, and revenue potential. In fact, the benefits to selling digital products are numerous, and they trump physical products in multiple ways.
Create Once, Sell Forever
Once you create a digital product, you can sell it forever; Unlike physical products, digital products don't have an expiration date, and they don't undergo wear and tear.
While it's true that they can depreciate over time, it's totally possible to keep earning a passive income on digital products for months, or even years – sometimes with only minor updates.
Low Barrier to Entry
Selling physical products often requires a substantial initial investment for production, storage, and logistics.
On the other hand, selling digital products often doesn't require any of these things. In fact, you can start an online business around digital products at a very low initial cost.
This makes entry into launching your digital product business ideas much less intimidating and less complicated.
Low Risk
When you sell physical products, there are countless ways that things could go wrong. The products may not sell, or there could be logistics issues, for example.
Simply put, these problems can greatly affect the cash flow of your business.
The risk of such issues is significantly lower with digital products, as there are simply fewer variables affecting your business. For instance, most digital product business ideas don't need inventory space at all. They don't go out of stock or get damaged in transit, either.
You create, sell, and get paid through an entirely digital process—and this streamlined cash flow makes your life easier, too.
Suitable for Small Teams
Selling physical products can require a sizable team to produce, transport, and deliver your products. If you choose digital products, you can manage everyday operations with a small team
At Paid Memberships Pro, we have a small team of seventeen people and we sell digital products to thousands of websites.
Even if you're a solo entrepreneur, you can still create your own successful business entirely around digital products.
Suitable for a Wide Range of Products
Digital products can be anything—PDF documents, worksheets, online courses, templates, music files, photos, software, for example. Regardless of your skills, there's a good chance you can find a digital product that matches your expertise.
Let's have a look at some potentially lucrative ways you can make money out of your passions.
Digital Product Ideas That Work Well For Online Business
When you search for digital product business ideas, you might be overwhelmed with the number of options that pop up.
To find the right digital product idea for you, you'll want to choose things that match your business niche and expertise. It's also great to perform an analysis of your audience, so that you understand who exactly would benefit most from your skills (and what digital formats work for them).
Here are a few high-potential digital product ideas that you can turn into an online business.
1. Digital Products for Online Learning
The global eLearning market is growing at a steady rate of 11% every year, and it's projected to reach $37 billion by 2026.
Not surprisingly, thousands of successful online businesses are built around online learning. They range from industry giants like Udemy to niche websites like BrainBuffet, which offer industry certification courses.
If you have a skill you can convert into an eLearning module, now is the right time to start. eLearning takes up a huge part of the digital product landscape, and there are a lot of opportunities for creating a diverse range of products.
eBooks
eBooks help people learn at their own pace, and are one of the most popular forms of digital content. Reaching a market volume of over $17 million in 2022, creating eBooks is a great way to make money with your expertise.
Furthermore, not only do eBooks have a low initial cost; you can also easily sell them through your own website or various online marketplaces like Amazon. For example, 40 Aprons is a recipe website that offers digital cookbooks.
Video Courses
If your online website is designed around video tutorials, you can turn them into full-fledged online courses. For example, YouTubers and video content creators are perfectly positioned to turn their content into video course-based businesses.
One example is School Tools TV, a Paid Memberships Pro website that provides video courses for teachers.
With video content being one of the most engaging forms of content out there, it is is highly effective for teaching a variety of skills – even hands-on skills like knitting or carpentry.
You can plan your video content in multiple formats, such as pre-recorded courses, live workshops, and one-on-one coaching. However, you do need proper equipment and technical skills to create high-quality video courses.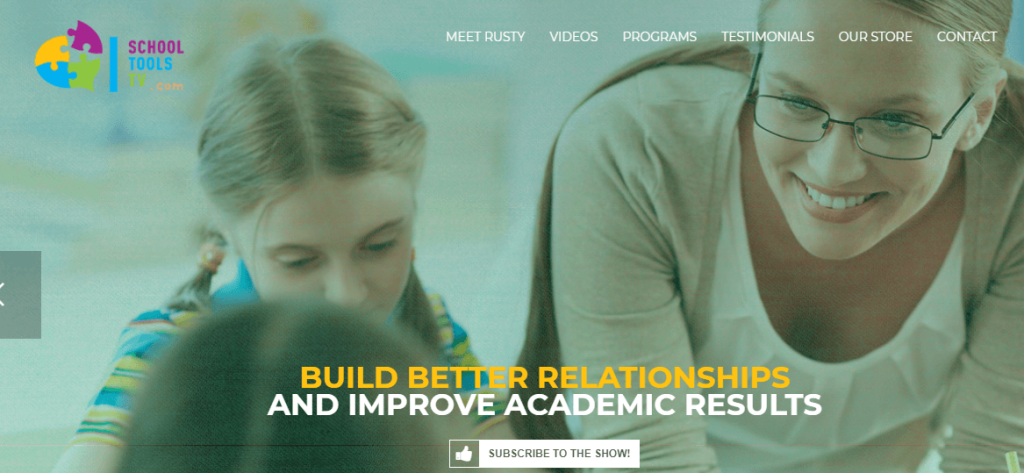 Educational Audiobooks & Podcasts
Podcasts help people use their time effectively while commuting or doing chores – and research shows that they will bring in more than 100 million listeners by 2024.
You can create podcasts to help people learn diverse subjects, such as:
Interview skills and preparation
Sales and marketing skills
Self-improvement and image
Personal finance skills
You can also create educational audiobooks that help people learn online or offline. For instance, The Great Courses offers educational audiobooks through their apps and on Audible.
Interactive Modules
People love learning through activities, which means interactive content is a potentially profitable digital product idea.
Here are a few interactive modules you could turn into profitable digital products:
Quizzes
Questionnaires
Learning through games
If you have an online business around any kind of eLearning, you might consider offering free interactive modules and letting people purchase more advanced modules.
Statistics & Academic Research
Despite being often overlooked, statistics and academic research are consistently valuable eLearning materials. Websites like Statista sell reputable statistics and charts as digital products using the subscription model, for example.
If you run a website around technology or eLearning, you can also turn your research into digital products for academics, authors, and research students.
For example, Prescribers Digital Reference is a website that offers research on safe drugs to medical practitioners.
2. Templates
Many people simply don't want to build things from scratch, whether it's a resume or an Instagram highlight cover. You can use your expertise in these areas to create templates for sale.
From Canva graphic layouts to legal documents, the scope of templates is limitless.
Let's look at a few digital product ideas around templates.
Digital Design Templates
With online marketing as pervasive as it is, digital designs are always in high demand. In fact, a study by Venngage showed that 32.5% of digital marketers prefer original digital marketing content like infographics and illustrations over stock photos.
That presents an excellent opportunity to sell digital templates, including:
Canva / Photoshop templates
Infographic templates
Social media graphic templates
Other graphic design templates
WordPress Themes and Plugins
If you are a web designer or plugin developer, you can create your own digital products to help others build beautiful websites. One of the major niches to consider is WordPress websites.
WordPress has a huge customer base of almost 455 million websites. You can tap into this money pool with WordPress themes and plugins.
You might consider selling WordPress-specific products through your website or showcasing them on various online marketplaces.
Document Templates
People often look for document templates to use in everyday life. Digital product ideas around document templates can be extremely versatile, from resumes and invitations, to presentations and legal documents.
You can create a template for just about anything.
Document templates help you earn extra income while utilizing your professional skills at the same time. For example, if you are an interview coach, consider creating resume templates.
Legal document templates are another great digital product idea, as people often search for things like:
Privacy policies
Contractor agreements
Terms and conditions
License agreements
3. Planners and Worksheets
People love planners and worksheets that they can download and print. Planners can be created around any niche, too.
For example:
Fitness coaches can create workout plans
Spirituality and wellness gurus can create self-improvement plans
Chefs can create meal plans and grocery lists
Food and Fitness Planners
Meal planners are in high demand because while people strive to eat healthily, they often don't have enough time to plan. If you run a food blog or recipe website like Serious Eats, you can create all kinds of digital products that help people eat a balanced, healthy diet.
Here are a few examples of planners with potential to become great digital products:
Meal preparation planners
Grocery lists
Nutrition plans
Calorie trackers
Weight loss is always at the top of the list of new year's resolutions. If you are a fitness coach or trainer, you can create products like:
Monthly workout plans
Weight and wellness trackers
Exercise checklists
Worksheets
Creating worksheets is a lucrative digital product idea if you run a coaching website that helps people develop their skills. Worksheets help people practice these skills and keep track of their progress through self-assessment.
Look at how Super Teacher Worksheets has created a successful business by creating worksheets for elementary school teachers, for example.

4. Digital Products for Hobbies and Entertainment
People magazine reports that many Americans are planning to take up a new hobby. This means that hobbies are a high-potential niche for creating digital products.
Online entertainment also offers ample opportunities for digital product makers. If you are an artist, digital products for entertainment can help you make significant income.
Let's have a closer look at digital products that work well around hobbies and entertainment.
Printable Downloads
If you are adept at a hobby, you can earn extra income by selling printable designs. For instance, stores like Olive Knits that sell hobby products are great examples of how artists can easily sell their printable downloads.
Here are a few digital product ideas around printable designs:
Coloring sheets (for example, Fox + Hazel)
Design patterns for cricut, origami, crochet, and embroidery
Crosswords, children's activities, and riddles
Apps, Playlists, Games, and Other Forms of Entertainment
If you are a professional working in the entertainment industry – whether it's music, literature, or movies – you can create different online businesses around digital products.
Allied Market Research backs that up, showing that the online entertainment industry will grow by 20.82% from 2021 to 2027.
Better yet, you can choose from a wide range of niches to create your digital products.
Here are a few examples:
Curated playlist downloads
Audiobooks / stories
Video travelogs
People have also created successful digital product businesses in the following niches:
Stand-up comedy videos
Prank videos
Short reels
Mobile games
5. Digital Tools for Creators
The digital creator economy is booming, and there's continuous demand for a variety of digital products for digital creators. Website designers, digital artists, photographers, and videographers all need digital tools, after all.
Here are a few examples of digital tools that can be turned into successful digital products.
Digital Products for Web Designers
If you are a highly skilled web designer, you can start an online business selling digital products for designers.
This can include:
Website themes and templates
Snapchat filters and Instagram covers
Fonts, icons, and UX kits
Products for Digital Artists and Photographers
The digital painting and art markets are highly profitable. If you are skilled in creating media tools, you can sell various advanced tools to digital artists and photographers.
Also, the popularity of image filters for social media has increased, opening up a high-demand market for filters and photo tools.
Consider these digital product ideas to cater to digital artists:
6. Licensable Media
Photos, audio, and videos make excellent digital products. There are many successful businesses designed around licensable media like this.
If you are a photographer or a video / audio creator, consider building a new business around your creative work.
Here are a few examples of licensable media that work well as digital products:
Stock images
Stock videos
Audio sample packs
Mockup images
Art and illustrations
Even if you cannot create these types of media yourself, you can always build an online business around relicensing. For example, you might create a private label website similar to PLR.me.
Places to Sell Your Digital Products
Now that you've seen the various digital products that can help you make money from your skills, it's crucial to know where to sell your products.
Choosing the correct outlet will help you get the maximum benefit from your work.
Let's look at a few different places that you should consider selling your digital products.
Online Stores
The availability of website builders makes it easy to create an online store – and most eCommerce platforms let you sell digital products. For example, Shopify offers multiple apps for digital product sales.
The good news is that you don't need a fully-fledged eCommerce website to sell your digital products. Instead, you can create a simple WordPress website and use the right plugins.
Membership Websites
Digital products are naturally compatible with membership websites – and there are tons of websites that sell digital products using the membership model.
For example, Only Card, a website that uses Paid Memberships Pro, offers digital business cards through a monthly membership model.
Selling digital products through a membership website has several advantages:
Membership sites give you an audience that is ready for your products
Membership levels help you charge for access to different digital products with ease
Memberships websites help you create a community around your digital products
Digital Products Marketplaces
If you don't have the resources to invest in an online store or a membership website, you can still sell digital products through digital product marketplaces like Sellfy, Podia, and Thinkific. These platforms provide you with the necessary tools to list and sell your digital products.
You can also sell your digital products through online marketplaces specific to your niche. For example, eBooks are commonly sold through Amazon and video courses through Udemy.
Just keep in mind that while digital product marketplaces help you start selling your products quickly, there tend to be marketplace fees to consider.
Final Thoughts
Selling digital products is a great way to start an online business, and it helps you turn your skill, hobby, or passion into a source of income.
With a low initial cost, anyone can start an online business relatively quickly by creating digital products.
There are a large number of profitable digital product ideas – all you need to do is choose one that fits your expertise and interest.
Once you decide on a niche, you should also decide where to sell it – through an eCommerce store, membership site, or an online marketplace.
Are you ready to start creating digital products and sell them through your own membership website? Get Paid Memberships Pro today.
Was this article helpful?