Modern Associations are faced with a broad range of solutions to move membership processes online, while at the same time attracting and retaining more members. Read on to explore what I believe are the key considerations of an association looking to build a new membership site or migrate from antiquated third-party tools.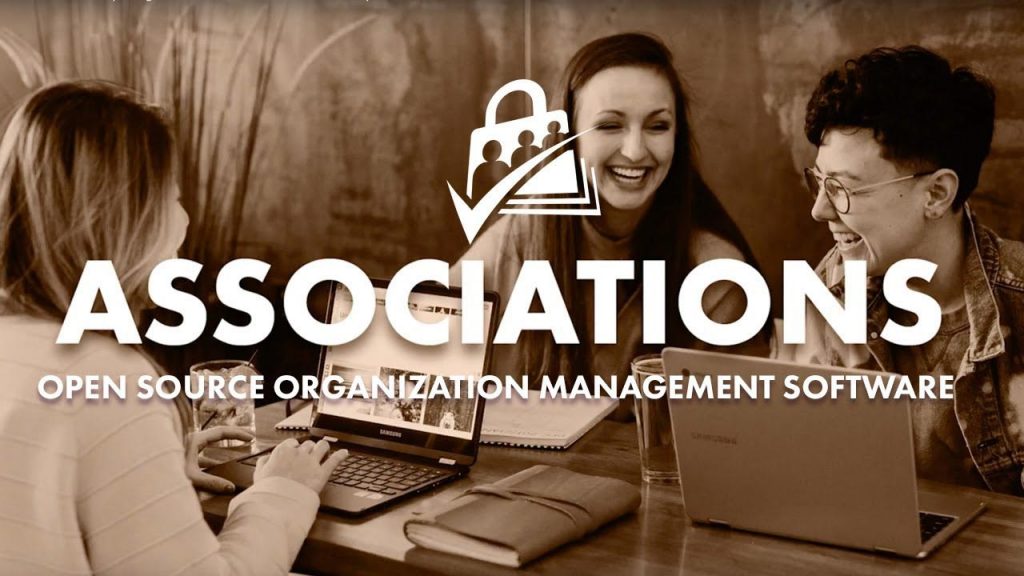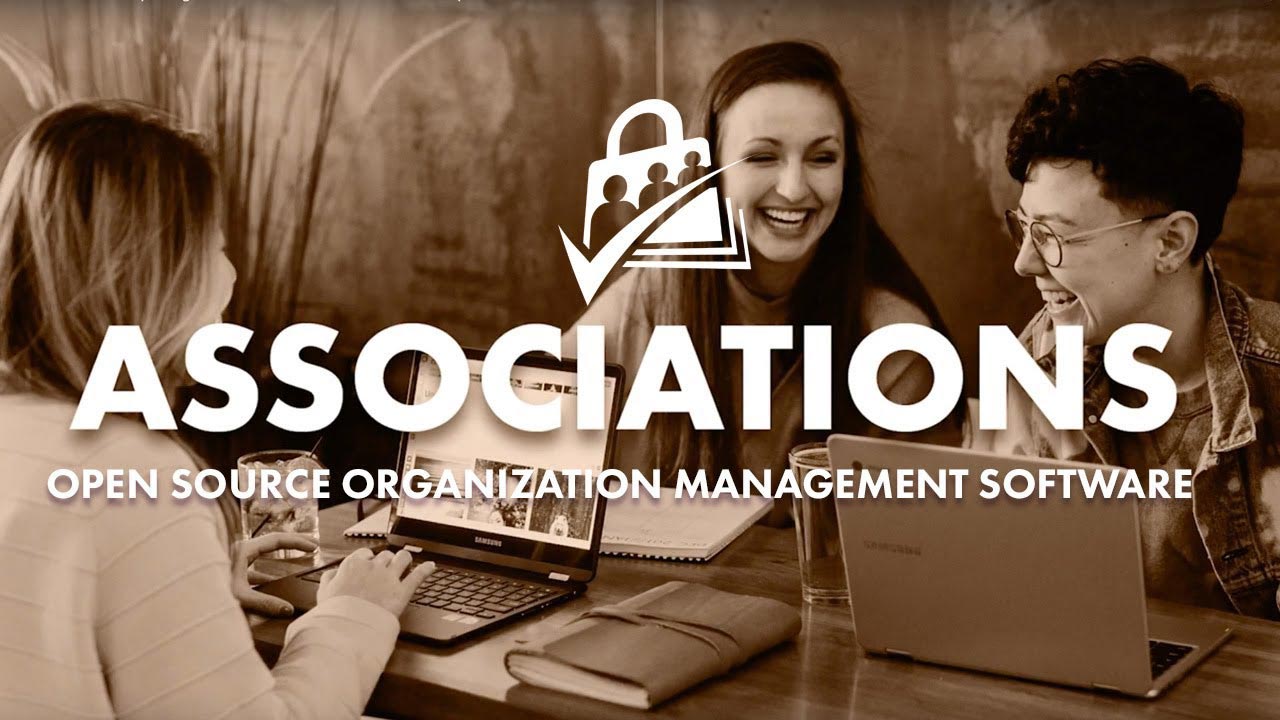 Watch the Webinar Episode
We recently published a webinar episode on this very topic. If you missed it, don't worry. You can view the recording of this episode down below. Be sure to subscribe to our YouTube channel for any future videos.
---
Slides to the Presentation
---
Thriving as an Association in the Modern Day
Before the technology to power online recurring payments and membership sites existed, associations were acquiring members through direct mail and word of mouth, collecting dues by check, processing paper applications, and calling members to encourage renewals.
Most association managers out there are quite familiar, and maybe even quite comfortable, with managing their membership in a completely offline manner. Your members now demand a simple, paper-free membership registration process. Associations that embrace technology will better grow and retain members to further their missions.
---
Key Technologies for an Association Membership Site
Paid Memberships Pro powers a huge variety of membership-type websites, from content creators, educators, virtual trainers and more. Not surprisingly, associations make up the largest portion of our user base. For this reason, we have deeply considered how our platform can fit the needs of associations large and small. Below I will cover the most popular features required of an association management site and how Paid Memberships Pro, our add ons, and numerous integrations can meet those requirements.
Member Management and Dues Collection, Events, Content Management, Forums, Chapters or Key/Sub-Accounts, eCommerce, Boards and Committees, Member Reporting, E-mail Marketing, Invoicing and Payments, Membership Directory, Custom Data Collection for Rich Profiles, Multiple Tiers of Admin.
---
Member Management and Dues Collection

Successful associations are built around their members. That's why membership signup, renewal, and administrative tasks need to be as simple and straightforward as possible. A seamless process means more member retention and less hard work for you.

Using PMPro as your AMS offers all the features you need to create an optimized membership funnel, including Automated Renewals, Expirations, Member Communication, Imports, Offline Members, and Approvals.

---

Events

One cornerstone of many associations is in-person or virtual meetings. These meetings serve to create a sense of community among members and can be a highly attractive feature that helps you retain more members. There are many WordPress plugins out there to support your advanced needs for Event Ticketing, Member Badges, QR Codes, Members-only Events, and Member Discounts on Events. Check out our Events for Members-Only Integration plugin for four of the most popular events plugins out there: Events Manager, The Events Calendar, Sugar Calendar, and All-in-One Event Calendar.

---

Content Management

Whether or not private member content is a feature of your membership, you can trust that Paid Memberships Pro offers all of the protections you may need today or in the future. Our core plugin is built on the fully integrated CMS, WordPress. You can restrict content for members-only and by membership level, offering advanced features to higher tier memberships or just diverse content based on the type of audience viewing your site.

Content can be restricted in a variety of ways, including Posts and Post Categories (time-based articles), Pages (static content), using Shortcodes, and even Blocks (a newer WordPress feature for editing and creating content).

We also support content restrictions on other features, such as products in your eCommerce store, access to chat, enrollment in courses, and downloads.

---

Forums

Since we are built on WordPress, your Association Website will have full access to a huge collection of other plugins to add features to your site. Members-only forums and social features can be a great addition to a large association or a highly focused membership that thrives on communication. Check out our integration for the forums plugin bbPress as well as integration for social networking plugin, BuddyPress.

---

Chapters or Key/Sub-Accounts

Many associations need to support multiple tiers—to create groups based on roles, types, regions, and more. Using PMPro, you can organize members by chapter and allow sub-level admins restricted access to their group of members.

Another robust feature is the ability to create parent/child account relationships, where an entity, company or primary account holder manages the registration, renewal and dues payment for a group of sponsored accounts.

---

eCommerce

Associations may be looking for a way to generate additional income by selling physical or virtual goods to members. Our integration for the popular WordPress plugin WooCommerce features the ability to sell products for members only, offer discounts on specific products, and restrict products by category. You can offer members free shipping, special customizations and more.

---

Boards and Committees

As your organization grows, the need to configure advisory boards and break out into sub committees also grows. Members can be grouped by level or tagged with custom profile fields to indicate their position or committee membership. You can report on members based on these fields and allow access to certain site features for collaboration.

---

Member Reporting

PMPro comes with the most requested types of reports for tracking your members: Signups, Cancellations, Expirations, Sales, Revenue, Discount Code Uses, Visits, Views, and Logins. You can also export members or orders with default and custom data. All of the reports can be customized or you can add new reports for custom needs, such as structured data for mail merge or label printing.

---

E-mail Marketing

Communicating with members via email is a critical requirement for any membership site. PMPro offers integration with the most popular email marketing platforms. You can send added member data into your email marketing platform and customize what lists or segments members are added to for more personalized communications.

---

Invoicing and Payments

One of the largest benefits for using a fully integrated membership platform is the single point of reference for all of your member data. This means that all of the user records, membership history, orders and payments are stored in a single database, allowing you to track everything and anything you need without requiring multiple reference points.

Members can check out for a new membership or renew their current level via a variety of methods onsite, offsite, and even offline. We offer gateway integrations to accept credit cards on your site or at a the gateway, PayPal, payment by check. You can even offer other direct payment methods that would allow the site admin or membership manager to record the received payment.

---

Membership Directory

Many associations are built to help members connect with one another. Others may be built to help publicize your member directory to outside visitors, verifying their status or qualifications as a trusted partner based on their membership with your organization. PMPro's customizable member directories and profiles can be public or private—or both. We've worked with organizations that publish limited contact details to the public and require membership to view full details.

Members can be grouped by categories, levels, and more. You can design the membership directory with the appropriate fields you want to display in both the group and single views.

---

Custom Data Collection for Rich Profiles

The days of mailing in a paper registration form are long behind us. You need to customize the registration process to capture specific member profile data. You'll also need additional profile completion pages to capture more rich data that wasn't required up front. PMPro allows you to create highly customized forms for member applications, registration and profiles with all the field types you need.

---

Multiple Tiers of Admin

It's important to be able to control the levels of access your site admins have with respect to your members. Mistakes happen, and so does bad behavior. PMPro allows you to assign a Membership Manager role to sub-level admins and provide specific administrative access based on their responsibilities.
---